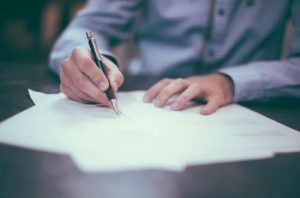 Can you predict when any misfortune will happen to your business and property? The answer must be no. Nowadays the majority of business holders buy insurance claims for any mis-happenings. This will help them to repair the damage or rebuild the business in case of any incident.
You cannot claim the insurance all by yourself always. Sometimes you need a public insurance claim adjuster to claim the money. He is the person who can negotiate and settle the policy as per damage and repair demands. Likewise, he is bound to assist you throughout the process.
Time-Saving
A businessman does not have so much time to deal with the claims and document verification. Moreover, an insurance company does not give the money at once. They will visit the place frequently, give their estimate and proper file verification. Hiring an expert spares you from these matters. He is a professional who can handle such tasks easily by himself.
Expertise Required
While buying an insurance claim, you need to hire an expert from your side. Insurance documents can be highly complex or either insurance companies make them complex. You need a professional to interpret the claim and to set the policy outlines, and a public insurance adjuster and their expert will save you later on from any kind of fraud or denied policies. This is because they have knowledge and experience in understanding insurance policies.
Increase the Settlement
The insurance company will not pay the exact needed amount always. They will visit the spot, and pay you the minimum amount as per damage. If you hire an expert, he can handle the claim complexities easily. He will give you an estimate of the damage and the amount for the repair to be forwarded to the company.
He can help you understand the value of damage and maximize the amount of money received for damage as per policy. Without an expert, the company may pay you only a small amount and confuse you with claim documentation and complexities.
Faster Claim Approval
Claiming the insurance amount is not an easy task. It takes time and energy. There are steps of the procedure that need to be followed to get the claim. Hiring an expert makes this process easy as he has a professional approach toward these procedures.
He can complete the paperwork speedily, making the process rapid. He understands the language of communications used in insurance policies and also how to use them for your benefit. He can make you get the maximum benefit from the documented claim.
Emotion Free Claim
If you are a small business holder, then any damage may lead you to shock and stress. You may use your emotions to claim the policy which can lead to mistakes.
At this, you require an expert who can handle the matter without emotions. Emotions may drive to commit huge blunders while filling a document of policy. Hiring a professional can be an excellent choice, in this case, to save you from loss.
Conclusively hiring an expert is the need of time. Otherwise, the companies may not give you complete benefits as per policy. To avoid any future discomfort, hire a professional public insurance claim adjuster for the safety of your business and money.