Floating floors are a new design addition to the world of architecture and construction that have proven to impose numerous benefits. As compared to the traditional flooring that needs to be nailed or glued down, floating floors are gaining traction as they are easy to install and take less time. Here is everything you should know about a floating floor and its application.
What is a Floating Floor?
As the name suggests, floating floors are installed as a form of subflooring to make installation easier and save money. In most cases, floating floors are directly related to the installation method rather than the type of material used. Basically, these floors are placed above an underlayment or a substrate that seems to 'float'. The common types of materials used for floating floors are luxury vinyl, laminates, and engineered wood.
Benefits of a Floating Floor
The materials used in floating floors are high in quality and enhance the visual appeal of any space.
They are comparatively inexpensive than traditional flooring and fit well within your renovation budget.
With proper instructions and guidance, anyone can easily install a floating floor on their own.
They are comparatively easier to replace, maintain, and care for.
Installation Process
The first step is preparing the sublayer or subfloor that will hold the floating floor. This step requires a lot of care and attention to detail as it will determine the alignment and flatness of the floating floor. Use a solid substrate to make the subfloor as it will eliminate any kind of unevenness. A layer of foam is applied on top of the subfloor that acts as the underlayment. This will absorb the vibrations and flexing that occur when walking on the floor. The next step is to assemble and layout the flooring planks that will be attached to the walls. A small gap is left in between the planks and the walls as it will keep the floating floor from experiencing any temperature changes. The terms floating floor and raised access flooring are often used interchangeably. However, they are slightly different. While an RAF is usually installed above a slab, a floating floor needs an underlayment.
Maintenance and Care
While floating floors are easy to install and take less time to enhance the indoor aesthetic appeal, they also need proper maintenance and care. For instance, if you have installed a floating floor made with vinyl or laminate, you just need to mop it with a damp cloth or mop. On the other hand, use a special solution to clean floors made with engineered wood as they are prone to damage with the use of water. As compared to floors that are nailed or glued, floating floors are easier to replace as the planks can be disassembled without much hassle.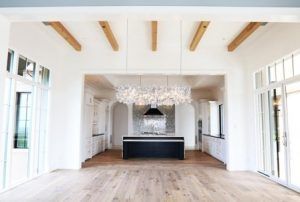 If you are considering renovating your house or replacing your floors, get floating floors as they cost less, demand less maintenance, and are easy to install. Even though they are relatively new, you can easily find manufacturers who produce varied designs of floating floors. Some even provide services related to installation and maintenance, thereby saving you time and effort.