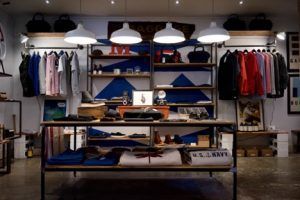 When it's time to move your business, you may be able to downsize without sacrificing your livelihood. Here are a few tips to get you started.
Digital design
Cutting floor space doesn't mean you have to drop customer-favorite products or service. Kohl's Department Store initiated a widespread plan to cut retail for space in early 2017. The company according to USA Today, has taken steps to optimize nearly 1100 stores to boost customer experience and profitability. In a world of Amazon free two-hour delivery, many retailers, including Sears and Macy's, have had to close stores. Kohl's, however, has stayed afloat by dropping unnecessary weight.
Before your big (or small) move, consider looking online for inspiration. There are a number of free design software programs, such as Sketchup, that can help you visualize your new retail or office space. Better yet, you can hire interior designers and/or architects through online platforms like Upwork. A professional can help you create a functional and aesthetically pleasing space that meets your needs and helps your business prosper.
Evaluate existing products 
Harvard Business Review explains pricing and inventory management are critical to retail success. This is an idea scalable across businesses of all sizes. When you are downsizing your floor space, it becomes even more important to know which products your customers really want and balance those against complementary items that will keep them from making a stop at the competition. For example, if you're a grocer that specializes in fresh, local offerings, you may find that cutting your supply of dry, staple foods may force your customers to visit the big box retailers, where they will be tempted to pick up their produce out of sheer convenience.
Maximize floor space
One of the best things you can do for your business is to reduce clutter and make your space more easily navigable for customers. A simple way to do this is by only leaving a small number of products on your sales floor and leaving the rest in the stockroom.
Mall shoe stores are an exceptional example of this design layout. The stores display one pair of each color and style. Different sizes are stored in the back. When a customer wishes to try something on, a retail associate retrieves their desired selection. This not only eliminates floorspace but reduces the amount of upkeep employees must perform in order to keep the store neat and tidy. As an added benefit, retail goods are largely kept out of the reach of unscrupulous customers, therefore lowering your potential losses for the year.
Use psychology in your design
If you want to sell more of your high-profit goods, avoid placing these items within the first 15 feet of the store entrance. As customers enter, they tend to scan ahead and may walk right by the items you want them to purchase the most. Another thing to consider is aisle spacing. Consumers will often avoid physically touching items of high interest if doing so puts them uncomfortably close to other customers.
You can do much of these tasks on your own. However, when your priority is your customers, you may want to bring in the big guns. A professional organizer can help with everything from crafting unique storage spaces to helping you sort the company books so you can focus on your business.
Remember, when you are moving from one space to another, bigger isn't necessarily better. A smaller location means less overhead and more opportunity for you to interact face-to-face with your customers. But keep in mind that your storefront can't stay the same when you're dealing with half the space. Take the time to find out what your customers really want so that you can have what you want: bigger profits and a smaller footprint.
Commercial Construction & Renovation is dedicated to providing information for major commercial construction. Connect for advertising, events, news and much more.