Houses are the extensions of the lifestyle of their owners. How a home gives off a certain vibe, ambiance, or visual impact reflects the intention and a glimpse of a homeowner's personality. People have different personalities when it comes to their home style. Some emphasize the visual appeal of their homes, while others focus on comfort and functionality. Some strive to create balance and harmony between comfort, functionality, and aesthetics.
To help make your home look and feel as trendy as your lifestyle, we will share some fashionable ways to improve your home style.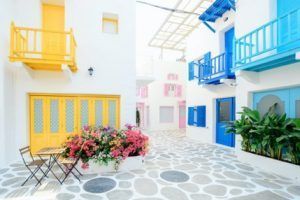 Give Your Walls a Facelift
The walls of your house make up a large part of your home's facade. If you think that your walls can't look any better, there are lots of creative ways that can make your home exterior glow up in style. Cladding is one of the most significant and dramatic features that you can add to your home exterior. This outer layer of your wall is primarily designed to protect you and your home from the weather and other harsh outdoor elements, but it doesn't mean it can't look sleek and stylish. Installing external timber cladding can give your home a classical or rustic vibe, while steel and aluminum-zinc claddings give your home a contemporary appeal. Brick, stone, and fiber cement claddings give off an air of durability and strength to your home. Aside from the aesthetic impact of claddings, you also need to consider the functionality of the cladding type based on the location of your home, the climate or weather system, and the structural composition of your home. When claddings are applied properly, your home exudes a stylish highlight and acquires thermal and acoustic insulation as well.
Give Your Doors a Stylish Glow
Another significant feature of your home is its doors. There is more to doors than just being portals for entry and exit to your home. Doors also reflect the impression and kind of welcome you want to give to the people who pass by or visit your home. Thus, you need to treat your door the way you treat your home interior - make it look fabulous. If you have thought of pushing through with putting up claddings on your walls, then don't leave the door out of your makeover project. Changing the door frame, paint job, decorations, ornaments, and other features of the door can help enhance its appearance. Your door's appearance can either complement or contrast the wall design to give balance or harmony to your facade.
Make Your Windows Captivating
Windows can give a two-way benefit to the homeowner and guests or neighbors. Windows are essential components of your home that allow the entry of natural light and let you get an unhindered view of the scenery outside. Windows also offer a sneak peek to neighbors, passersby, and guests of what is inside your home. To attract the focal attention of people around your home, enhance the look of your windows. Changing the window frames, adding decorations around the window, or using curtains with colorful prints are simple ways of making your window look more attractive.
We only shared some smart and trendy ways of improving your home style. You may have noticed that we emphasized giving the external features of your home a fascinating glow. It is because we are leaving the rest of the home style ideas up to your creativity and preference once you let visitors and guests enter your home. While there is truth to the saying about not judging a book by its cover, there are also merits in giving your home a welcoming and trendy exterior. Enhance your self-worth and the value of your home by making it look more stylish and a reflection of who you are.