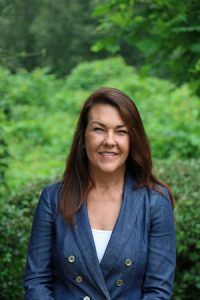 Priority Inc., a privately held Global Brand-Implementation Company recently acquired by JFI and Rubelmann Capital,  today announced the addition of Amy Robinson to its leadership team.  Amy will serve as the Vice President of Service and Maintenance and work out of the company's Knoxville, TN office.
Amy is an established leader in the brand implementation sector, with over 25 years of experience working for notable companies in the Industry.  She has led large project management teams focused on Service and Maintenance for branded environments of America's largest corporations and retailers.  Amy has achieved substantial growth in both sales and capabilities in her previous assignments, and implemented dynamic new service strategies in an evolving marketplace.
"Amy brings valuable experience and the insight into building a Service & Maintenance business from the ground up.  Her diverse expertise extends beyond signage into lighting and other special project areas that will allow Priority to expand its product and service offerings for our existing and future clients," said Geoff Rosenbaum, Chief Operating Officer of Priority. " We are thrilled  to have one of the preeminent subject matter experts in Service & Maintenance joining our team."
Amy will oversee Priority's Service and Maintenance operations as it seeks to expand its offering to both new and existing clients.   This will include the strategic development of new services for long term physical brand maintenance and building out a nationwide network of staff to provide a high level of support in any location.
About Priority Inc.
Founded in 1997, Priority Inc. is a global turnkey brand implementation company that helps companies customize their spaces through signage, graphics and branded environments. Priority was acquired in January, 2021 by JFI and Rubelmann Capital in a deal designed to provide long term capital as the company expands its customer acquisition and innovation strategy.  Priority has worked with global leaders across many business segments including financial services, fitness, telecommunications, restaurant, retail, healthcare and corporate facilities. The company is headquartered in Sheboygan, WI and maintains regional offices across the U.S. including Atlanta, GA; Brookings, SD; Charleston, SC; Chicago, IL; Columbus, OH; Jacksonville, FL; Knoxville, TN; Minneapolis, MN; New York, NY; Pella, IA; Racine, WI.