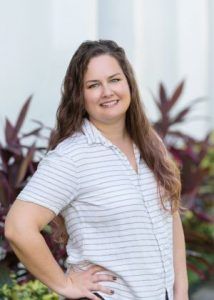 KMI International is pleased to announce the promotion of Lillie Maximo to Estimator II, effective immediately. Maximo has eight years of experience in her field and is a critical KMI Project Controls team member. Maximo's responsibilities include estimating full-service projects at all stages of building design and construction.
"We are thrilled to promote Lillie and continue offering her services to our clients," said Eric Quinn, Chief Executive Officer at KMI. "Our people are the heart of our company, and Lillie has the extensive industry experience and knowledge of the KMI brand. She helps us forecast costs from early conceptual swags to detailed construction documents ready for procurement, change events, and post-construction litigation. Lillie is an asset to KMI."
Maximo previously held positions at Empire Office Furniture, SLC Drywall, and McCree General Contractors and Architects. She also worked as a Project Manager for Howes and Company. Maximo has a bachelor's degree from Full Sail University. She has an associate's degree from Miami Dade College. She is certified in Project Management and OSHA Construction Safety. Additionally, she is a member of the American Society of Professional Estimators.
Maximo is an ardent learner and finds interest in keeping up with the developments in construction. She is focused on examining how technological innovations contribute to building construction.
"I am excited to take this step and advance my career, and I am grateful to work with such an outstanding and supportive team," said Maximo. "I have so much passion for this industry and love seeing our clients happy. I look forward to many more years at KMI."
About KMI International
Founded in 1999, KMI International is a global program and construction management consulting firm that offers industry-leading levels of talent, resources, and experience along with the added benefit of a personal, hands-on, custom-tailored approach for each project. An employee-owned company, KMI provides robust and agile leadership to owners at every project stage. Clients turn to KMI to bring a derailed project out of trouble or to ensure a complex project is properly managed from its inception. To learn more, visit www.kmiintl.com.