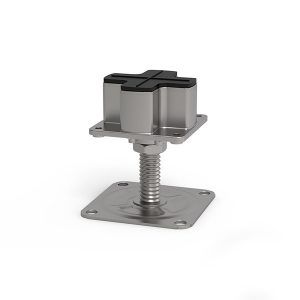 Despite improvements in the installation and setup process, most raised floor systems work best when handled by a trained professional. However, the self-installation of the raised floor is hitting the marketplace hard and heavy. In both circumstances, an installer must pay close attention to the structural integrity. Only then can you ensure the system to work reliably for many years.
Why You Want To Be A Raised Floor Installer?
The market of the raised floor is prospering and likely to increase in the next couple of years. This gives you direct work exposure among emerging companies and tech giants. A well-earned installation professional is a qualified worker. You are recognized as a trusted individual to install high quality, long lasting raised floor system.
Key traits of a professionally raised floor installer
Has a rigorous knowledge and skills
Uses only appropriate tile installation techniques
Qualified professionals educate potential clients
Adheres to the safety parameter
Benefits of pursuing career as a raised floor installer
Be found by the high end client. Most entrepreneurs look for a qualified installer, who understands the raised floor system's ins and outs and performs installation tasks with utmost responsibility.
You get paid for each installation project. Being an independent installer often gives you the privilege to charge a premium for your work. After ascertaining the budget, you can use appropriate tile installation methods and educate your clients.
High wages and small competitors. There are few people in the world capable enough to conduct a professional installation. Being an expert in raised floor installation gives you an edge in the market and an opportunity for high wages with the small competition.
What You Need To Prepare For A Professional Installer?
A raised floor system's functionality often hinges on the initial planning and quality of components such as pedestals, stringers, panels, ramp, fascia, screw, and pane lifters. You can tailor gears and mechanisms to precisely meet the office needs and expectations.
In the installation of raised access floor, one should follow the below-mentioned criteria:
PRE INSTALLATION JOBS
The pre-installation is the process of preparing the site for the raised floor foundation. It often includes anti-dust painting, installation of pedestals, and ceiling works. In addition to the placement of components, there's a need for leveling and visual inspection of floor height - to verify that pavement is positioned firmly without lipping of tiles.
SELECTING THE RAISED FLOOR TYPE
The raised floor system is categorized into two – low profile raised floor and high profile raised floor. The main difference is the gap between the raised floor. Low profile raised floor doesn't offer more underneath space compared to full-height floors. Thus, your decision will depend significantly on the purpose and size of the project.
A low profile raised floor works perfectly in an office with minimal IT requirements. Whereas in a data center (having servers, high end equipment's and need of extensive wiring & mechanical services), a high profile raised floor would efficiently serve the purpose.
DETERMINING THE LOAD AND WEIGHT CAPACITY
The next step would be to figure out how much weight a raised floor should hold? The load and weight capacity is calculated by considering equipment's and different applications of raised access floor. One can consult a professional installer for prudent information and in-depth explanation. This will help you find a raised floor with the right specifications in particular working environments (such as high load requirements in the data center).
How to install?
Marking for raised floor installation
Installation of the underfloor support structure - laying the foundation for pedestal and stringer
Connecting stringer to additional pedestals for stable support
Levelling the support structure to adjust floor height
Laying raised floor panels onto stringer frames
Cutting the panel to the right size for ease pavement
How to cut?
Raised floor panels must be measured and cut precisely to fit in the office space. A portable bandsaw with bi-metal is the most effective equipment used for cutting raised floor panels. The industrial grade shock resistant teeth are specifically made for heavy duty and are great for cutting thick metals.
How to finish?
The panels of the raised floor system can be covered with a variety of flooring finishes. One can pick accordingly to suit the office aura. Some of the finest choices are: Loose lay, Vinyl, HPL, ceramic, Hardwood, natural stones, and stainless steel are the finest finishing choices available in the market and have a varying level of ease, strength, and durability.
Self installation offers tremendous benefits to both installer and organization.
The raised floor industry has evolved dramatically in recent years. The system's size and shape (& equipment used to make it) is pretty complicated for the average person to self-install at a building. If one has recently established a new office and wishes to install a pioneer raised floor system inside the property, hiring a professional would be their first choice. If you are an independent installer and want to obtain raised flooring projects, contact HUIYA today.