Recycling is not a common adjective in the luxury industry, and yet, with climate change issues pressing upon us, we have all realized how important it is to take care of our planet in any way we can. Most consumers wanting to buy a luxury piece of jewelry know this. As a result, many are choosing jewelry brands that adopt sustainable practices, such as using recycled diamonds to create new designs.
More than a luxury brand, as a jeweler, you can stand out from the mass of jewelry designers out there thanks to recycled diamonds.
In this article, you will learn all you need to know to navigate this new, sustainable approach to luxury jewelry.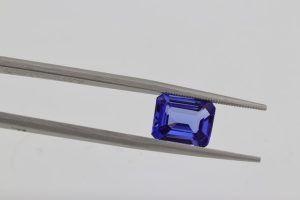 Reasons To Purchase Recycled Diamonds
There are various reasons why recycled diamonds can elevate your business. Primarily, these diamonds will help you stand out as a sustainable business in the eyes of eco-conscious consumers. As a jeweler, you must know the ethical issues surrounding diamond mining and the environmental degradation when excavating new diamonds.
It takes a great deal of air and land pollution to extract these gems, significantly affecting the planet.
In contrast, when you opt for recycled diamonds, you will not contribute to the further degeneration of the planet. Recycled diamonds may have been around for years, if not decades, but they do not lose their value. Although they are still valuable, recycled diamonds are less expensive than newly mined diamonds because the cost of the mining and the rest of the overheads are not factored into the price.
With these diamonds, present your consumers with different types of gems, including sought-after vintage ones that could propel your brand into popularity, with consumers looking for unique gems with a touch of history. You can expect exceptional quality when buying recycled diamonds. Most of the reclaimed diamonds (around 75 percent) are re-manufactured to VG+ specifications.
How To Buy Recycled Diamonds
You have various options when deciding where to buy your recycled diamonds. From diamond suppliers to online markets like Etsy and auctions, these places are viable spots to find unique gems. Figuring out the demand you expect is the first step to establishing the best mode of acquiring these gems to have them available when your jewelry designs are in demand.
Like newly mined diamonds, recycled diamonds come with standards that traders meet to ensure quality and authenticity. So, when purchasing your diamonds, be sure to ask for their certification first, as you will need to prove the gem's value when you sell it to your consumers.
Insisting on the provenance of the diamond is as important. Although it is not always possible to trace the exact origin of all recycled diamonds, it is vital to acquire this information for most of your diamonds to present your designs with more assurance as to the source and history of the gems.
Like newly mined diamonds, reclaimed gems should have a level of quality to ensure your brand delivers the luxury. For this, you need the assurance of quality through the 4Cs—cut, color, clarity, and carat weight as this information will determine the price of the design.
Before investing in recycled diamonds, compare prices to determine what is best for your brand. As stated before, these gems are generally less expensive than brand-new diamonds because fewer overheads are at stake, which means you can sell a gem with incredible value and longevity without the added labor cost.
Whether you are a pro or have an in-house expert, inspecting the diamonds before purchasing is essential. Look for defects, damages, or signs of wear before purchasing for a smooth transaction.
Lab-grown vs. Recycled Diamonds
Some jewelry brands are choosing lab-grown diamonds to give their clients new diamonds that do not cause damage to the planet. Although lab-grown diamonds have significantly less impact than mined diamonds, they still contribute to climate change.
To grow such diamonds, producers use chemicals that require a great deal of electricity, causing lab-grown diamonds to fail to be as eco-friendly as consumers hope they would be. In contrast, with reclaimed diamonds, you are giving new life to a diamond, thus minimizing the need for more gems to be extracted and causing damage to the planet.
Conclusion
A quality guarantee is essential to establish a solid reputation as a luxury jeweler. If you hope to do this while using recycled diamonds, it is best to partner with an accredited supplier in their business. The BBB Code of Business Practices ensures that companies in the US and Canada meet the standards when selling reclaimed diamonds.
The code represents the eight principles that ensure your business partners are trustworthy. With such partners supplying you with quality recycled gems, you can turn your business into a brand for the future, where your products are sustainable, and your business ethics include a pledge to the environment.
Whether you are a pro or have an in-house expert, inspecting the diamonds before purchasing is essential. Look for defects, damages, or signs of wear before purchasing for a smooth transaction.