It is pretty simple really. The secret to the success of Orscheln Property Management rests in its ability to provide the basics that every customer seeks: quality products, trusted value and neighborly service with the highest level of integrity and appreciation. In fact, you can find those values in its mission statement.
One of three major business units in the Orscheln Industries group of companies in Moberly, Missouri, Orscheln Property Management's properties include mixed office space, condominiums, industrial and warehousing facilities, multi-family housing, retail space, and land acquisition and sales. Orscheln Farm & Home works with Orscheln Properties in a collobarative effort to design, build and merchandise its retail sales.
Created in the 1960s as Deeds Co., Orscheln Property Management LLC manages more than 40 properties and nearly 200 leases across the Midwest.

The Orscheln Property Management team develops custom solutions for each tenant or buyer, whether that is a design-build lease-back or a turn-key facility for purchase. If you partner with Orscheln, you are getting the expertise and resources you need to be successful. Each facility features the Orscheln mark, including a skilled and responsive team of designers, carpenters, electricians and landscapers.
We sat down with the Orscheln Farm & Home team, including Nicholas Orscheln, Real Estate Manager, and Marc Johnson, CEO, to get their take on what makes the Orscheln name one that the industry can count on.
Give us a snapshot of the Orscheln brand?
The Orscheln brand could really be summed up by our mission statement: Our mission is to provide the communities we serve with quality products, trusted value and neighborly service with the highest level of integrity and appreciation.
What type of consumers are you targeting?
Historically, the answer to this question would be the hobby farmer. However, over time, we have understood the need to expand our assortments to appear to a wider range of consumers, including sporting goods, household products, fashion apparel and wider selections of hardware, among others.
How does the overall design of your stores cater to what today's consumers are looking for?
Today's stores are designed to be aesthetically pleasing and practical at the same time. Consumers have a better opinion of your products if the facility is in good shape and well maintained. Our buildings are designed to be functional, easy to maintain and "comfortable" for our customers.
In most of the rural areas, we want our customer coming directly off the farm and out of the fields to feel comfortable coming into the store. We use materials and products in the overall design to create a more rural farm-like flare. In our metropolitan areas, we have to upgrade the quality and finishes to match our surroundings. We have been able to do that and still keep our brand recognition.
The nature of the retail environment is changing at the speed of light, and it is absolutely imperative that we are prepared to change accordingly.
What kind of adjustments have you made—and continue to make—in order to cater to your customers in this new landscape?
In simple terms, it is a two-part approach. We need to keep our customers guessing and not guessing at the same time. Our customer must be able to depend on you to provide the products they need. At the same time, it is important to the customer experience to include the element of discovery with new products that they may not know about. People enjoy what we call the treasure hunt aspect of shopping.
What kind of conversations about the "new normal" are you having with your employees? Customers?
Where to start? We are having frequent conversations with both our customers, and our team members. Truth is, we do not really know what the new normal is because things are changing almost daily. One thing is clear, some things are never going to go back the other direction. Increased/improved sanitation procedures, and even social distancing to some degree, are probably here to stay.
What is your short-term strategy? Long-term?
I would say the answer for both is convenience. And that comes in many forms. We need to focus on locating closer and closer to our customers. We are an instant gratification society, which is our main advantage over the Amazons of the world. They will never be able to provide products to our customers quicker than our customers can by simply driving to their nearest Orscheln Farm and Home, if one is nearby.
What is the best piece of advice you can offer to other brands on how to deal with what is happening right now?
It is to strive to remain proactive versus reactive. It is obviously important to establish a brand your customers can depend on, but do not typecast yourself into one. Listen to your customers and be prepared to change accordingly. The nature of the retail environment is changing at the speed of light, and it is absolutely imperative that we are prepared to change accordingly.
Is there a location that really shows how the brand interacts with the community and customers? One of your favorites?
Fortunately, a vast majority of our locations integrate very well within the community. One of my favorites is our Jefferson City, Missouri location. Three years ago, we moved from a facility that was under 30,000 feet to one that exceeds 70,000. It was an opportunity to reintroduce ourselves to the community, and showcase the new Orscheln Farm and Home brand. It has been extremely well received.
Walk us through how and why your locations are designed the way they are?
Part of the answer ties into the question below. Orscheln has been around for 60 years. During that time, we have added or acquired locations with facility profiles that can vary widely. Our newest concepts are designed to establish a brand, so that customers can see a building, and even without the Orscheln Farm and Home sign, know that it is an Orscheln Farm and Home store.
Take us through your construction and design strategy.
I can speak to our design strategy. Our first step is to analyze the market and design a retail footprint around the specifics of the community, including size, assortment and position within the community. Currently, we have retail outlets ranging from 8,000 to 78,000 square feet, and everything in between, so we can enjoy the flexibility of tailoring the store to an efficient size to adequately serve the market.
Our buildings are designed to be functional, easy to maintain and "comfortable" for our customers.
Give us a rundown of your market's layout.
Well, our market profile is just as diverse as our stores themselves. We are fortunate to be a destination retailer, so locating at the corner of Main and Main is not necessary for most markets, but the location does need to be in a convenient location.
What is the biggest issue today related to the construction side of the business?
I would defer to our construction side on this question, but from my point of view, I would say it pertains to the unknowns inherent to each specific municipality. Each time we undertake a project, it involves a slight or steep learning curve in regards to the process and timing. There are simply a lot of unknowns. Some communities make it very easy, and honestly, some do not. You just never know.
With the recent COVID-19 shutdowns, we are just now starting to see shortages and long lead times in getting some construction related materials. The warehouses were not being replenished with product because the manufacturing of that product was shutdown or reduced. The challenge we face with not being able to get what you need when you need it is that the cost for that product has increased, which has a big impact on your original budget and construction schedules.
Talk about sustainability. What are you doing?
A big part of our focus is designing buildings that not only follow energy codes, but go a step beyond. All ground-up facilities are built utilizing insulated wall panels, insulated roof panels, LED lighting, vestibules designed to better separate the indoor and outdoor climates. On the operations side, and wherever available, we contract with cardboard recycling companies.
What type of opportunities do you see moving ahead?
I suspect that there will continue to be more and more opportunities to capture second generation space. Whether due to normal business cycles, erosion due to ecommerce or coronavirus, many retailers are simply not going to make it, unfortunately. Although we do not want to capitalize on another's misfortune, it does create cost-effective expansion opportunities for Orscheln, as well as other retailers.
A big part of our focus is designing buildings that not only follow energy codes, but go a step beyond.
What trends are you seeing/expecting?
I expect to see continued consolidation in the retail industry. What will separate those that survive from those that do not, is the willingness and ability to differentiate yourselves and adapt to the ever-changing retail environment.
What is the secret to creating a "must visit" location in today's competitive landscape?
The answer to this is simple—great customer service. You cannot win all the time on price or even selection, but you can always win on customer service.
What is today's consumer looking for?
Simple—convenience, or maybe better stated, lack of inconvenience. Customers want to find what they came to get. So managing in-stocks is as important as ever.
What is the biggest item on your to-do list right now?
Well, right now, it is health and safety, for both our customers and our team members. We are unable to operate without healthy store personnel, and frankly, it is not worth it if we cannot also provide a safe shopping environment to our customers.
Tell us what makes your brand so unique?
Orscheln is very proud to be a family owned business. We even include signage on the outside of all of our new locations stating "Family owned since 1960." Although being family owned is not an attribute designated solely to Orscheln Farm and Home, I believe it is one that establishes trust with our customers. The degree to which we abide by our mission statement is a direct reflection on the Orscheln Family.
___________________________________________________________
Story by Michael J. Pallerino, editor of Commercial Construction & Renovation magazine. Over the past 30-plus years, he has won numerous awards, including the "Jesse H. Neal Editorial Achievement Award," recognized as the Pulitzer Prize for business-to-business magazines. He can be reached at mikep@ccr-mag.com.
___________________________________________________________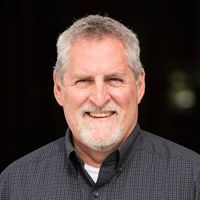 One on One questions with…
Ron Volske, Construction Project Manager, Orscheln Property Management LLC
Describe a typical day.
There is nothing typical about a day in construction management. A typical day always includes the ability to immediately adapt to the situation at hand while maintaining schedules, budgets and relations.
What is the most rewarding part of your job?
Opening day of a new store.
What is the best advice you ever received?
Take time to have fun at work. If you do not enjoy your job and try to make it fun, it just becomes mundane and tedious.
What is the best thing a client ever said to you?
"I didn't think it could be done, but you did it."
How do you like to spend your down time?
Since traveling is such a huge part of my job, I simply like to spend time at home with my wife and just enjoying life together.