After a home makeover, you won't be able to relax and enjoy your newly renovated space immediately. With all the work that has been done, you are most likely to find yourself in the middle of a messy room. Before you get to enjoy your new space, you need to clean and organize it first. This article lists down the essential steps to post-construction cleaning.
Deal with the Trash
One of the first things that you need to do after construction works in your property is to deal with the trash left behind. In case there is lumber, drywall, and any other garbage in several places, you need to be prepared to pick them up and dispose of them properly. In some instances, you may even have to arrange a special pick-up service for the trash generated by the construction activities in your home.
Dust Removal
After you have effectively dealt with all the trash left behind, the next thing that you need to do is to remove the dust that has accumulated in your space. This may prove to be quite a challenging feat, which is why it is important to use post construction cleaning services, professional cleaners have the right equipment that they can use to efficiently clear the dust in any room. Regardless of the size or area that you intend to clean, you will be guaranteed that it will be dust-free in no time with their help. In case you decide to dust on your own, make sure to open your windows and sweep first. In this way, you will be able to minimize any additional dust clouds on surfaces.
Clean Surfaces
Once the dust is eliminated, the next thing that you need to do is to clean the surfaces. This means that you need to get the microfiber cloths out and use them to wipe any hard surfaces such as your kitchen counters. You can also use a disinfectant to ensure that your home is as clean and hygienic as you intend it to be. Make sure that you dry off all the areas that you have cleaned to prevent any musty smell or even mold problems later on.
Final Touches
As soon as you have cleaned the surfaces of your property, the last step that you may want to do is to implement some final cleaning touches. For instance, you can repeat vacuuming or start polishing your doorknobs. You can also dust your window frames, outlets, and switches again. Fortunately, there are various types of sponges that you can use for this purpose. Just keep in mind to make periodic cleaning a habit to keep your home as comfortable as you want it to be.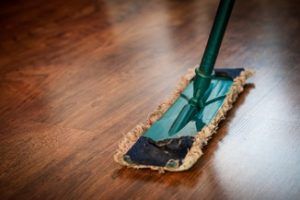 For effective post-construction cleaning, the first thing that you need to do is to deal with the trash. From there, you need to remove all the dust that has accumulated for you to be able to clean the surfaces and implement the final touches. While you can do this on your own, sometimes getting the services of professional post-construction cleaners to prove to be a more viable option.