Are you considering embarking on a construction project? Whether it's a small home renovation or a large-scale commercial development, building legally and building right should be at the forefront of your mind. The key to ensuring a smooth and successful construction process lies in the power of a builder's licence.
A builder's licence is a certification that grants construction professionals the authority to undertake specific projects. Unlike general contractor licences, a builder's licence focuses on the technical aspects of building, ensuring that the person holding it possesses the necessary expertise and qualifications to complete projects safely and in compliance with regulations. It's a powerful tool that not only establishes legitimacy but also provides a host of benefits.
In the next sections of this blog post, we'll delve deeper into the requirements for obtaining a builder's licence and the benefits of holding one. Read on below for more information.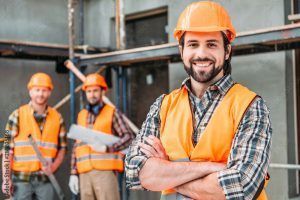 Legal Requirements For Obtaining A Builder's Licence
Building your path toward a builder's licence involves meeting specific legal requirements. These ensure that individuals seeking to be licenced possess the necessary skills, knowledge, and experience to carry out construction projects effectively and safely. Let's explore the key components of these requirements:
Educational Qualifications And Training
Builder's licence aspirants typically need to fulfill certain educational qualifications. This may involve completing a relevant degree or diploma program in construction-related fields such as civil engineering, architecture, or construction management. These educational programs equip individuals with a solid foundation in construction principles, project management, and building regulations.
While the process can be complicated, you'll be glad to know that you can get certified with a builders licence with Skills Certified and any skills and qualifications consultant in your country. They'll guide you every step of the way, which can be beneficial for those who are unsure about how to go about obtaining the necessary qualifications and training.
Experience And Apprenticeship Requirements
Beyond educational qualifications, builder licensing often requires a certain level of hands-on experience in the construction field. Practical experience ensures that potential licence holders have familiarity with various building techniques, project management, and problem-solving in real-world scenarios. Apprenticeship programs play a significant role in gaining this experience, allowing aspiring builders to learn from seasoned professionals while honing their skills.
Exam And Certification Process
The acquisition of a builder's licence also often involves passing a licensing exam. This test assesses the individual's knowledge and understanding of building codes, regulations, construction practices, and safety protocols. Successful completion of the exam demonstrates the applicant's competency and ensures that they're equipped to carry out construction projects in compliance with legal requirements.
Renewal And Continuing Education Obligations
Obtaining a builder's licence isn't a one-time achievement but rather an ongoing commitment. Licenced builders are typically required to renew their licence periodically, often on an annual or biennial basis. Renewal requirements may include fees, background checks, and updated documentation. 
Continuing education is also essential for licenced builders to stay abreast of evolving industry practices, updated building codes, and new technologies. Builders may need to complete a certain number of continuing education hours or attend specific workshops, seminars, or courses to maintain their licence. This ensures that licenced builders continue to provide quality workmanship while adhering to the latest standards and best practices.
By fulfilling these legal requirements, aspiring builders can demonstrate their expertise, credibility, and commitment to excellence in the construction industry. Obtaining and maintaining a builder's licence becomes a testament to their professionalism and dedication to building legally and building right.
Benefits Of Holding A Builder's Licence
Why should you obtain a builder's licence despite the many legal requirements? That's because it offers numerous advantages that can positively impact your career and professional standing. Some key benefits include:
Legitimacy And Credibility
Holding a builder's licence establishes your legitimacy and credibility in the construction industry. It demonstrates that you have met the necessary requirements and have the skills and knowledge to carry out construction projects competently and responsibly. This recognition enhances your professional standing and instills trust among clients, colleagues, and stakeholders.
Access to Better Job Opportunities And Clients
Many organizations and clients require builders to hold a valid licence to be considered for projects. By holding a licence, you can tap into this broader market of potential clients and secure higher-profile projects, leading to professional growth and increased earning potential.
Protection For Clients And Consumers
Another benefit of a builder's licence is the protection it offers to clients and consumers. Having one means you're committing to upholding professional standards and following industry regulations. This ensures that clients receive quality workmanship, adherence to safety protocols, and compliance with building codes and standards. It provides peace of mind for them, knowing that their construction projects are in the hands of a licenced professional.
Compliance with Regulatory Standards
A builder's licence ensures compliance with regulatory standards and legal requirements. Licenced builders are well-versed in building codes, safety regulations, and other industry-specific standards. By holding a licence, you demonstrate your commitment to operating within the framework of these regulations, reducing the risk of legal issues or penalties, and ensuring that your construction projects are carried out responsibly and ethically.
Being licenced brings numerous benefits that can enhance your career and professional growth. By obtaining a builder's licence, you position yourself as a reputable and skilled professional in the construction industry.
Conclusion
Obtaining a builder's licence is a professional milestone that can unlock numerous benefits for your career in the construction industry. By investing the time and effort to meet the necessary educational and experience requirements, you can establish your legitimacy and credibility as a qualified builder. This recognition not only enhances your professional reputation but also opens doors to better job opportunities and a broader range of clients.