Installing tracking devices for your trucks is a good move for your business, especially if you have a fleet of trucks. It might not seem like a big deal now, but in some sensitive situations or life-threatening events, it becomes a vital instrument in protecting the lives of your employees, loved ones, or business.
With truck tracking, you can know where your vehicles are at all times. You also get to see what route the driver took. A truck driver using the business vehicle with a truck GPS tracking device can't lie about his whereabouts or what way he took. You literally can see him on the map.
Tracking a vehicle means a GPS device is installed in the vehicle. The tracking device collects information about the vehicle's location and sends it to whoever installed it.
Anyone apart from business owners can use tracking devices and enjoy its benefit, added security. Below are more reasons why tracking your truck is a valuable practice.
1.   Protects Your Assets
Your truck is one of the valuable assets when you run a logistics business, and it can be stolen if precaution is not taken. Installing a tracking device would help prevent a thief from absconding with your assets and the products in it since you can quickly know their location.
When your truck is used for business, and it gets stolen, the risk you face isn't just the loss of a vehicle but the possibility of losing customers. You can take charge of situations like that before they ever happen when you have a GPS installed. It will be easy for you to locate, communicate with the law enforcement agencies and recover the stolen goods and vehicle.
2.   Improves Productivity and Aids Monitoring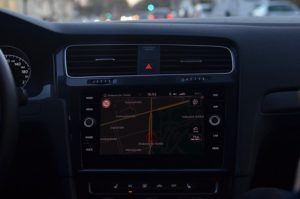 Installing a GPS tracking device in your truck allows you or your company's supervisors to effectively oversee the drivers and drastically reduce idle time, thereby increasing productivity. They can easily install fleet cams and know every company vehicle's whereabouts. They'd be able to see when personnel are parked at one spot for an extended period.
Truck tracking solutions allow fleet managers to call employees to order when they're unproductive within work hours. This is important because you need to give your customers real-time information, so you need your employees to be at their best. If they're at a location or took a route they're not supposed to take, you get notified immediately.
3.   Improves Business Efficiency
Apart from showing you what your drivers are up to, having a GPS tracking unit would provide them with the most efficient and shortest route to your destination.  That is less time on the road, which means more work can be done. If 20 deliveries were done in a day, this could double the number of deliveries within the same period.
4.    Low Fuel Consumption
If the trucks in your fleet are consuming a lot of fuel, you can get a vehicle tracking system to solve that challenge. Installing such a system would reduce the amount of fuel used up by vehicles because the drivers would be mandated to operate cars with caution.
They would have to follow a shorter route shown by the GPS and drive the trucks within the speed limit. There are specific tracking systems that go as far as notifying operators via an email or text message every time the driver breaks the laid down rules.
5.   Reduces Carbon Footprint
As stated above, a GPS tracking system would provide you with data on the easiest and shortest route to get to your destination and reduce fuel consumption while doing that.
Apart from that, you're helping reduce the release of carbon into the atmosphere. Shorter routes = low fuel consumption= reduce carbon emission.
6.   Less Insurance Premium
Businesses are always likely to incur significant insurance costs — especially those that own a large fleet of vehicles. Several insurance companies offer discounts to vehicle owners with GPS tracking systems.
The discount you receive may cover the cost incurred during the installation. It's a win-win situation for you. An excellent way to minimize your business expenses is to start installing GPS vehicle tracking systems in your cars.
The tracking devices use the GPS satellite network to trace your car on a computer or your smartphone. If you're using a mobile phone, the remote operator can listen to what's going on in the car's surroundings, which is ideal if your vehicle is being hijacked. There is also a panic button the driver can press to alert the operator if help is needed.
There are many other reasons why using tracking devices is beneficial. Still, most importantly, it makes running and monitoring of your business smooth—making it possible to provide world-class customer service.