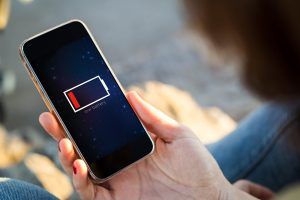 Trying to take better care of the lithium ion battery in your car or a new laptop?
After all, no one wants to spend money on a replacement battery so soon. They can get expensive and you might have to look high and low for the right battery for your vehicle or device.
But how do you extend the life cycle of a li-ion battery?
We've got 5 crucial tips for you to follow. Continue reading our list below to learn more:
Temperature Management
Make sure to store your lithium battery at room temperature. This equates to 20-25 C or 65-77 F.
Heat is the main enemy. While it's unlikely for a battery to explode due to the heat, you could still damage or kill a battery by exposing it to too much heat. Don't leave an electric car under the sun and make sure you don't keep your devices in a hot car.
That said, avoid using the battery for freezing temperatures too.
For smaller devices, it's easy to simply keep them in a case. See here to learn more about managing lithium batteries for vehicles in cold temperatures. Cold weather performance requires switching to a lithium battery specifically made to tolerate the shift.
Charge/Discharge Cycle
One of the most common methods of extending lithium battery life is to manage its charge-discharge cycle. Most li-ion batteries have a few hundred or thousand charge cycles. You can extend its life by avoiding two end points in those charge cycles.
This means you shouldn't keep your batteries charging at 100%. The second point is to avoid letting your battery drain to 0%. The sweet spot is to keep your batteries in the middle; say 30-50% at all times.
Use the Right Charger
Keep in mind that not all li-ion batteries are the same. Consider how smartphones use different kinds of lithium components for their batteries. The battery in an iPhone is not the same as one found in a Samsung Galaxy or Oppo phone.
Because of the slight differences, you need to check which chargers you use. Don't switch chargers at random. This is especially the case if you use fast chargers because again, not all smartphones use the same battery types or charging technology.
Don't Carry a Spare
Avoid buying a spare battery the same time you buy the one you use right now. A lithium battery will continue to drain and its life cycle will degrade even when you don't use it. It might not be in a functional condition when you swap from the old one.
The better choice is to only buy a spare battery when it's time to replace your old one. Make sure to check the manufacturing date. Always aim for a newer battery because its life cycle still carries tons of charges left.
Extended Storage Tips
If you have to leave your batteries for some time, don't store them at 100% or at 0%. Instead, keep it at a balanced 40-50% before locking them away. This ensures they don't overheat in storage but it also ensures they don't remain drained for too long.
Improve Lithium Battery Life Starting Now
Extending your lithium battery life isn't too difficult. You simply need to learn a few basic habits to keep the battery in tip-top shape. Keep in room temperature, manage your charge/discharge cycle, and use the right charger!
Of course, this isn't the end when it comes to taking care of your gadgets and vehicles. If you want more auto or tech tips, continue reading our other in-depth guides right here, right now!