Moving is a tough and stressful experience. It might be considerably more difficult if you travel great distances or across the nation. The average American moves 11.7 times in their whole lifespan, and to make all these moves stress-free, you need to secure a great moving company. There are several activities to accomplish, ranging from sorting to packaging to storage.
In the United States, there are approximately 7000 moving companies, like Westlake Moving Company. That means it might be tough to find the perfect moving company for you and your family when there are so many to choose from.  
With that in mind, we've compiled a list of some of the top long-distance moving firms in the country to make your relocation as smooth as possible. 
International Van Lines
International Van Lines (IVL) is among the top national moving companies that provide a variety of customized moving alternatives. IVL is an excellent full-service choice for regional, long-distance, and international resettlement, serving the whole country. 
IVL can handle all sorts of relocations, including residential and business moves. When you relocate with IVL, the pricing will vary based on various circumstances, as it does with most moving firms. The first is whether you're traveling locally (less than 100 miles) or long-distance (more than 100 miles).
Local relocations are charged by the hour. You should expect to pay around $50 per hour for each mover. For instance, if you hire three movers and the relocation takes five hours, your base pricing will be $750. Keep in mind that adding other services to your package can raise your bill. You can also check the cost of moving house from US to Canada.
Allied Van Lines 
AVL has executed over 750,000 movements in the last 15 years, even though the firm dates back to the 1930s. They are more than ready to assist you with your move by providing local, long-distance, and international moving services.  
Additionally, customer care is accessible 24 hours a day, seven days a week, to assist you through the procedure and handle any concerns you may have.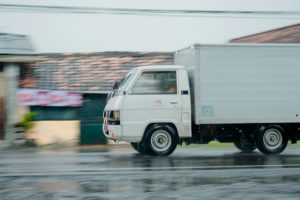 With AVL, you can keep services to bare essentials or choose from various add-on options. While prices vary by area, Allied Van Lines' prices align with industry standards. Keep in mind that local movers are charged hourly with a two-hour minimum. Long-distance movements are charged at a set cost based on the moved distance and amount.
Allied Van Lines makes moving simple, from free online quotes through move-in. You'll have a specialized moving coordinator available 24/7 to answer any queries, and you can choose from a variety of services to match your requirements and finances.  
American Van Lines 
Unlike the traditional strategy of contract labor, American Van Lines employs its movers full-time. This implies that consumers can expect consistent and dependable service from expert movers with an average of 10 years of experience, which is why American Van Lines is the most experienced moving crew. 
With some of the most experienced personnel in the moving industry, the organization provides full-service residential, corporate, and military relocation. American Van Lines, unlike most moving firms, provides binding quotes.  
The price will not change if you don't make any changes to your shipment after submitting it. This upfront, flat-rate arrangement eliminates surprises on moving days, such as hourly labor or travel charges. 
North American Van Lines
North American Van Lines is among the best movers in the business. They first opened their doors in the 1930s and have been providing top-notch service to all of their consumers ever since. Whether you're moving within the city, across the nation, or the world, they're a wonderful choice.
They provide additional insurance solutions to secure your items in addition to their vast add-on services. If anything goes sideways, registering a claim is simple, thanks to the company's detailed claims process and dedicated customer care lines.
The weight of your possessions and the distance you're relocating have the greatest influence on the cost of state and cross-country migrations. Through its over 500 local movers infrastructure, NAVL can facilitate long-distance household and corporate relocations of whatever size. 
Safeway Moving Systems
Safeway is a veteran-owned moving agency that provides high-quality military moving services at reasonable pricing. They're also a wonderful option for non-military clientele who need to relocate their homes or businesses. Safeway Moving System itself does not provide moving services.
Rather, they act as moving brokers. A moving broker is a moving agency that uses its partnership to provide economical moving and storage services, allowing you to take advantage of special rates.  
Safeway Moving Systems specializes in long-distance and cross-country relocations. However, they don't help clients with local relocations. They service all 50 US states with their broad network of partners.
Safeway will help you get where you're going at a reasonable price, no matter where you're going. They have an impressive reputation, and unlike many brokers, they expect quality from their full-service moving partners, backed by a 100 percent guarantee. 
Bottom Line
The moving industry is a cutthroat business. There will most likely be several organizations that can effectively complete your move. Watch for any red flags, and don't be afraid to switch companies if you don't think one is a good fit. Hopefully, this review of the finest national moving companies will assist you in locating the ideal service provider for your requirements.