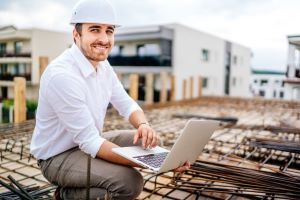 Image Source: iStock 
It will be imperative for you to hire the services of competent concreters in case you are planning to commence a project that involves the use of concrete. Nevertheless, it can be somewhat tricky to come across a dependable concreter who will be able to accomplish the job on time, interact with you properly, and also provide top-quality services at affordable prices. 
#5 Things to Consider While You Choose a Concreter: 
#1. Obtain references 
You can talk to your family members, colleagues, and close buddies and ask them to suggest the names of reliable concreters in your area. Request them to allow you to have a look at the quality of work that was done by the concrete workers in their home. Ask them whether they were complacent with the work done by the concrete contractors and whether the contractors were able to stick to the budget and the schedule. In case the answers to all these queries are positive, then you can consider working with these concreters in your area. 
You can also search such concreters online and find out how many positive reviews they have got from their previous clients. Moreover, check how long they are operating and what is their rating with the Better Business Bureau. 
# 2. Make sure to get everything in writing 
Make it a point that all aspects of the ongoing project are put into writing before hiring the concrete contractors. This will help everybody to comprehend the nature of the job in advance, and they will be able to provide top-quality work as well. Here, you need to consider several essential things such as the work schedule, payment, and the necessary materials, who will be accountable for cleaning up the site after the completion of the project, and so on. When you get everything in writing, it will be feasible to finish the project without any hassle. 
#3. Give importance to experience and portfolio 
Even though you can hire those concreters that are relatively new in this department, it is better to hire such concreters with years of experience. Also, make sure to look at their portfolio which will provide you with a clear idea regarding the nature of work done by them in the past and whether they will be able to satisfy your demands in the long run. 
#4. Make a comparison of the prices 
It is important for the prospective contractors to provide you with a quotation for the type of job that you want them to do. In case you obtain several written estimates from reliable contractors, it will help you to compare their prices as well. You can collect such quotes at free of cost and compare their prices to choose an affordable contractor. 
#5. Check the insurance 
The concreters hired by you must be properly insured so that they are able to rectify any damage in case something goes wrong with your project. It is not suggested to hire an uninsured concrete worker since there is the possibility of you becoming responsible if something undesirable occurs during the construction process. Consequently, always ask the concreter workers whether they are properly insured before employing them. 
Conclusion 
Constructing any building with the help of concrete requires the appropriate set of experience and skills from reliable concreters in your area. If you are able to understand how to hire the best concrete workers for your project, you will be able to save some money as well as time in the long run as well. Following these guidelines mentioned above will help you to do so effectively.