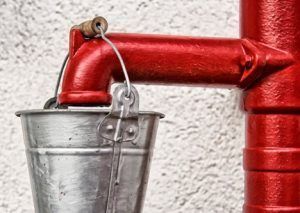 Some people spent considerable quantities of effort and time on sterilizing and cleaning their household water supply. After all, they often provide the very same time and energy to filter and maintain their water tank pump and water tank for continuous, efficient, clean, and secure water supply.
If you already own a home, there's a possibility that you've experienced water pressure problems. Most problems often include irregular, inconsistent flow, water pressure problems, and even blockages. These problems always often seem to come at the most inconvenient time. Some water pressure problems for homeowners can be constant, such as persistent low water levels, while others would encounter frequent but unexpected water pressure loss.
Common Problems of Water Pumps
It is always best to get a professional water pump contractor to make the repairs. It's indeed essential to know as much as possible concerning your home's well water supply so that when it comes to well pump maintenance, you can make the most responsible decision possible.
As much as you depend on professional well water specialists for help, water tank maintenance and well repair are pretty easy. If your water tank is well maintained, you can expect cleaner water and proper water pressure. Here are several common water tank pump problems and issues that professionals can provide you with.
Stopped Pump
If your water pump system stops working, you might have an electrical malfunction or you may have something that's blocking the pump from working. Sometimes these issues are economically worth fixing rather than buying a whole new pump.
Reduced Water
There could be a fault inside the pump if your water pump works but does not produce water. Pump seals and impellers can fail, and the internal pumps may be clogged by debris and foreign matter from the tank. Low levels of water in the tank may also result in dry run failure.
Short Cycles
Shortened cycles are one of the most common issues with water tank pumps. If you find that your pump has been running for longer periods and recently began running shorter or faster cycles, call for service and help.
Short cycles also result from auto pressure control faults inside the pumps or are often indicators of broken pipes or taps. Too many starts and stops would reduce the efficiency of the pump and the pressure throughout its lifetime.
If your water tank pump encounters any of these problems, you may lose water pressure or the water supply to your residence. To avoid any issues with your water tank supply, do your best to fix your water pump problems immediately.
Cranky Noise
The issue with a water pump pulley is not the pulley itself but the pulley's bearings most of the time. It can produce a metal-to-metal clunking noise as the bearings fall out, usually due to faulty bearing or a shortage of lubrication.
Excessive Heat
If the water pump completely collapses, the coolant would not flow into the engine block. This results in an excessive heat condition that can cause further engine failure, such as burnt pistons, pushed head gaskets, or cracked cylinder head if not immediately restored or repaired.
Water Pump Service
You have to invest in professional servicing and preventive maintenance if you want to guarantee that your pump is stable and doesn't malfunction. Those water pump servicing provides a wide range of pumps used in many different systems, many pumping stations,  and water booster pumps.
Depending on their function, water pumps differ significantly, but when searching for info on these systems' operation and maintenance, it is essential to know this.
There are many sections on a water pump station, which all need regular maintenance to evaluate its condition. The type of pump and the application will determine the functions that apply to your system, as already mentioned.
Some of the main areas need to be assessed in a remotely operated pumping station.
Check the system's physical condition to guarantee that it is undamaged and secure.
The pump's condition, such as its volute, valves, bearing, seals, and impeller, must be examined thoroughly.
Assess the pipework conditions for damage or wear.
Make sure to clean floats and sumps
Ensure that the insulation is intact, be sure to check your electrical components, the heaters and bulbs must operate appropriately, and the fuses must be in good condition.
And lastly, make sure that the buzzers and beacons are functioning. All safeguards must operate correctly.
You can notice warning signs of malfunction components when the pump's casing is visible from the ground.
Some signs that there is a problem with the seals, might be when the water leaks from its casing. When you think you can't eventually manage this issue, you can call for help immediately, to avoid any circumstance that might occur.
Takeaway
If you notice any problems with your water pump, don't hesitate to call a professional pump specialist as soon as possible for repairs and inspection. Be mindful of the signs which indicated that your pump is not sealed correctly.