If you are on the lookout for a pest control company in Kuala Lumpur, it can be quite a challenge to choose one with the many companies claiming to be the best.
Taking time to get to know the right ones is very helpful so you can end up working with the one that can provide safe and effective treatment services. The following are the key areas to help you select, so you can be at a good starting point.
Experience Of The Pest Control Experts
It takes years to gain valuable experience in any field, and in pest control, experience somewhat gives you assurance that they have already established reliable treatment plans.
An experienced pest exterminator knows which types of pest control solutions are suitable for treating different pests problems.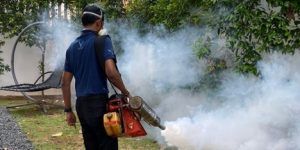 Reputation of the Pest Control Company
It helps to read reviews or ask referrals from trusted people about the work of a particular pest control company.
They have had past experience with them and they know how effectively they work. If they are well recommended by others, that is a good sign to pick them.
Customer service By The Pest Control Company
It is not enough that companies just perform the best pest treatment methods. It also helps a lot if they work with their customers in mind. That means being responsive, polite and honest. They value their customers' trust and will do their best to meet their needs.
You can get feedback about this also with former customers, so make sure to find out about this when you ask friends for referrals or when you read reviews. Observe how they address your concerns; are they treating you with respect?
The Process Of The Pest Control Service
Pest control entails safety precautions. You can look into the company's page on how they conduct effective yet safe treatment controls. Although these companies use only safe chemicals, how they execute treatment is also important to ensure safety of everyone.
They must have standard measures to prevent accidents and unnecessary exposure. Most of these companies are willing to disclose the substances they use and are open to the possibility of using low-toxicity options to reduce risks.
Qualifications of the Pest Control Company
Their technicians must be qualified to perform pest control treatments. They must be trained and skilled because their job is crucial for the safety of whoever occupies an infested area. You can check their credentials when you make your first call or go over their company profile. Do they offer comprehensive plans based on the habits and properties of pests? Are they up to date with changes in regulations, techniques and products and safety?
Once you have made the shortlist of companies and have picked your choice, take note of their contact information, the products they will use, the time and date of inspections and precautionary information.
Proper cooperation is important in the successful control of pest treatment, so ask questions and understand your responsibilities. Finally, learn to buy value. Do not be easily attracted to companies with the lowest price offer. It always pays to make an informed decision so do not rely solely on cost.