Would you like to become a better and wiser entrepreneur? There are many factors that you should put into consideration. To start with, most people have now ventured into entrepreneurship and are now making fortunes. In most cases, these people started small businesses and later grew into big enterprises employing hundreds of people.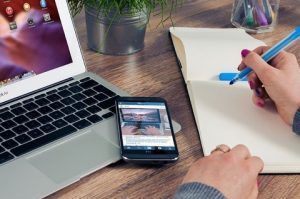 Although some entrepreneurs have become successful from the onset, others are struggling to realize their entrepreneurial goals. From not being able to study your market well to poor marketing skills, there is a whole spectrum of issues that can hinder you from being a successful entrepreneur. The good news is that we have outlined some smart strategies that can help you become a better and wise entrepreneur. They include:
1. Be passionate about what you do
For you to become a better and wise entrepreneur, you have to love what you do. Remember that you are going to sacrifice several hours in a day to make your business successful. Ideally, doing what you do should not feel like a punishment. Instead, it should be intrinsic. This way, you will still feel encouraged to work even when you feel tired or stressed. You will have the morale to wake up early, get extra stock for your business, intensify your marketing efforts, and so much more. Consequently, you will become a successful entrepreneur.
2. Take risks
By nature, human beings tend to be risk-averse. However, this does not apply everywhere. For instance, those who have ventured into entrepreneurship will tell you that they took risks and became successful in business. However, not all risks are worth considering as you might end up losing your hard-earned money.
Instead, it would help if you considered risks that are beneficial to your business. To take risks in business, you should weigh the opportunities that come with the risks and then take appropriate action. You can even seek knowledge from experts in the industry so that you can make an informed decision.
3. Consider social media for advertising and networking
Earlier on, most people did not have social media accounts. However, as we speak, most people have accounts on Facebook, Twitter, Instagram, and even WhatsApp. These social media platforms have become a game-changer when it comes to networking.
Here, you will have a chance to advertise your goods and services online and get more customers in the long run. You can even create pages about your business and encourage your friends to like and share your posts with their friends. This way, your content will go viral. Consequently, you will succeed in your entrepreneurial business.
Besides allowing you to advertise your products and services, social media platforms will enable you to network with people worldwide. Here, you will meet incredible minds and learn from them. Most of these people are always willing and able to share various insights that can help propel your business forward.
4. Attend entrepreneurial events
If you want to become better than whom you are now, you have to surround yourself with other entrepreneurial minds. The good news is that you can meet these people at events such as conferences, trade shows, webinars, and so forth. By attending these events, you will have a chance to network with real people and establish connections across various industries. There is plenty to learn in these events, and therefore, this will go a long way in making you're a better entrepreneur.
5. Read as much as you can
Besides attending entrepreneurial events, you should take time and read books regards what you do. Fortunately, there are a plethora of published books that can offer one or two insights regarding entrepreneurship. In most cases, the authors of these books usually write down their personal experiences and even share them with their readers. As a result, you will learn from the mistakes they made and learn how to turn around such situations. You can even go ahead and apply what you have learned in your venture.
6. Practice self-discipline
For you to become a successful entrepreneur, you have to be disciplined. From the way you spend your time to whom you spend your time, you should be careful with many facets of life. For instance, you should limit your time on social media and instead engage in meaningful activities beneficial to your business.
Besides good time management, you should focus on making healthy meals, doing exercises, and sleeping for enough hours. Remember that some of these activities will influence your well-being and consequently affect your business's success.
7. Plan your finances
It is no secret that small businesses need money for them to start and thrive. This is the reason why you should consider going for business loans for small businesses and get to meet from financial lenders and then repay later from the proceeds of your business. To the loan, you will note that the lenders offer financing options for your business.
Most importantly, you should stick to your budget and check the interest rates charged by the lender. In any case, you would not want a scenario where you end up paying high interest rates in the future. Having a plan can help you choose the best lender who will finance your business and make it grow.
8. Build a robust support system
We all need a shoulder to lean on whenever we are undergoing challenges in life. This is the reason why you need to build a robust support system. From your family members to close friends, there are many options that you can consider. More importantly, these people should be there to encourage you to keep going. This way, you will have more confidence to face your challenges and overcome them.
9. Be flexible
Apart from the point, we have listed above; you should be adaptable or flexible in life. By being flexible, you will be open-minded, and you will appreciate changes that come in the business world. For instance, you should understand automation which is now a game-changer in the business arena.
Besides this, you should be open to welcome ideas from other people who are experts in your area of specialization. This way, you will learn more from time and become a better entrepreneur in the long run.
Although most people yearn to become entrepreneurs, there are several things that you should do to become better in this area. Some of the ideas mentioned above will set you apart from your competitors and make you an authority in entrepreneurship. Consider these ideas today, and you will become a better and wiser entrepreneur.