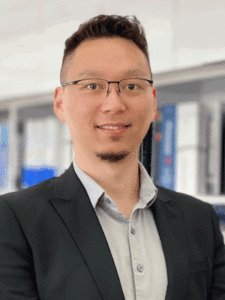 SchenkelShultz Architecture is pleased to welcome Stanley Liu, Designer, to the firm. Liu brings seven years of architectural design and project coordination specializing in commercial, retail, and critical facility projects.
"Stanley's passion and collaborative approach to his work fit into the ethos of our studio," said Ekta Desai, AIA, Partner with SchenkelShultz. "His creativity, design talent, and commitment to inspiring our community brings a valued perspective to the team."
Liu received his Masters of Architecture and Bachelor of Design, with a focus in Architecture, both from the University of Florida. He is trilingual, speaking English, Mandarin, and Wuhanese. He also earned an Associate of Arts Degree from Valencia College.
About SchenkelShultz Architecture
SchenkelShultz Architecture has built a legacy of success through a continued focus on design excellence that responds to the distinctive needs of our clients. The firm remains committed to delivering relationship-driven design that is rooted in critical thinking, research, collaboration, and personal experiences, balanced by fiscal responsibility. SchenkelShultz's focus is ever forward, centered around a diversity of talent, meaningful community partnerships, and a commitment to inspire the community through impactful design. For more information, visit www.schenkelshultz.com.