If you have the option of purchasing a property either with cash or via a home loan, you should spend time weighing up the pros and cons of each to discover which is the best solution for you.
Get started by considering the following eight key factors.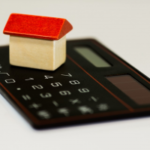 1.
Paying Cash Could Tie Up Your Money
If you are considering paying cash for a property, one of the key issues you need to think about is how much money you will have left over. And if most or all of your cash is going into the purchase, you could not have enough money later on to cover the cost of things like repairs and renovations. Also, you will not know what your credit rating will look like in the future, so it could be more challenging to get a loan to cover such expenses later down the line. So, if you are thinking about spending all or most of your cash on a property, you should consider getting a mortgage.
2.
Taking Out a Mortgage Means You Can Buy a Larger and More Valuable Home
One of the main advantages of getting a solid home loan instead of paying cash is you are able to buy a larger property that is more valuable. Ad discussed by Mortgageable, that means you can end up with a more valuable asset. Instead of only being able to afford a $200,000 property because that is all you have in the bank, by getting a mortgage, you could buy a property worth, say, $350,000.
3.
A Mortgage Enables You to Potentially Get Tax Reductions
Although your primary reason for taking out a mortgage should not be to get a tax deduction, one of the side benefits of getting a mortgage is you can potentially gain tax deductions.
4.
A Mortgage Could Protect You from Certain Creditors
In some cases, getting a mortgage can protect you from certain creditors. Most states grant you a degree of protection from creditors with regards to your home. In fact, in some states, like Florida, properties are completely exempt from the reach of certain creditors. So, creditors cannot usually force the sale of your property to satisfy their claims.
5.
You Could Get a Reduction on the Sale Price When You Pay with Cash
Of course, paying cash for a property also has several advantages. Firstly, one of the key benefits is you can often get a discount on the sale price of the property when you buy with cash.
6.
Sellers Often Prefer Cash Buyers
Another advantage of paying with cash is most sellers prefer cash buyers. That is because they do not have to worry about the buyer backing out due to his or her financing being denied.
Seeing as the property market is highly competitive, a seller could prefer you, as a cash buyer, over someone who has a mortgage.
7.
Cash Purchases Often Close Faster
Typically, when you buy a property with cash, the closing of the sale will be much quicker than sales involving home loans. That makes cash buying more attractive for both buyers and sellers.
8.
Paying with Cash Eliminates the Need to Pay Interest and Other Fees
There are no mortgage interest payments to pay when you purchase a property with cash. Nor are there any other fees, such as appraisal fees, origination fees, and assessment fees, which can soon add up to hefty amounts.
Summing Up
At the end of the day, you will want to choose the option that gives you the best return on your investment. You should carefully weigh up the above key factors to discern whether paying cash or getting a mortgage is the best option for your specific circumstances.