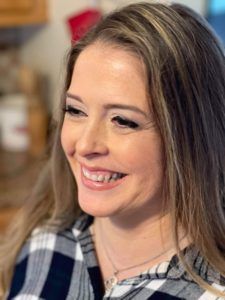 The founder of Collaborative Design Strategies on the power of caffeine, beating cancer and why one of the joys of life is to never stop learning.
What's the most cherished item in your office?
My wedding picture and the baby photo of my son. It reminds me of where I started and how far I've come.
What's your favorite time to get things done?
Mid- to late-morning after the caffeine has had a chance to kick in.
What's the soundtrack that plays in the background of your office?
I don't listen to music much anymore while working because I'm usually on calls most of the day.
Name the band you cannot take off your playlist.
Andy Grammer, his music is so uplifting.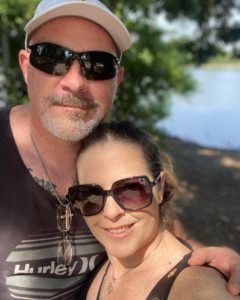 What does a typical workday look like?
I start my days relaxing with a cup of tea and taking care of the kids, followed by catching up on emails. My days are typically filled with Zoom and Team calls both with clients and for The Retail Design Institute.
I spend a good amount of time talking with suppliers to the industry and vetting them to refer to my retail clients. As the International President for the Retail Design Institute, I devote some time every day to catching up with the Chapter Presidents and hear what is going on in their area, as well as address any obstacles they may have.
I'm always thinking of new ways to improve member value and content for our website. When I'm not on calls or going to meetings in the city, I'm traveling to conferences and networking events.

What's the craziest thing that has ever happened to you on a job site?
Nothing too crazy, but the craziest thing would probably be walking across wooden planks in high heels for a spur of the moment site visit.
What are you binge watching right now?
My husband and I just finished binge watching "Mr. Robot" on Prime. It had us so hooked, we were watching every free minute until we finished it.
What's the coolest thing you have done since the pandemic hit?
I would have to say beating cancer and getting married. I was diagnosed with colon cancer just a few months before the pandemic hit. It was a tough time to be going through something like that, but I actually look at the pandemic as a blessing for me in a way, because it allowed me the time to get better and not have to worry so much about my company and work. I finished my treatments in July 2020 and am now happily cancer free and enjoying my family.
I also got engaged early in the pandemic, and in May of 2021, I married the love of my life. It was a smaller wedding due to the COVID restrictions, but it was still everything I've always dreamed of.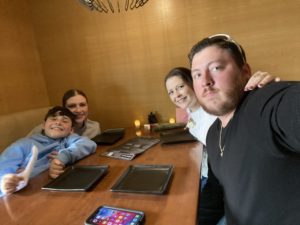 What has this experience taught you?
I never take anything for granted. You must have work/life balance and never let a day go by without telling your loved ones how much they mean to you.
If you knew what was going to happen, what would you have done differently?
I wouldn't change a thing. Everything that has happened has made me a better person and has taught me valuable life lessons.
Favorite comfort food.
Mexican food is my favorite. I have a good friend who owns the best Mexican restaurant on Long Island and that is my go to place.
Best advice you ever received?
Never stop learning. I am constantly looking things up and trying new things. I'm currently taking some online classes as well to help me grow in my career.

Biggest influence in your life?
My grandmother, hands down the most amazing woman I've ever met. Sure, I've met some very influential people in my industry and in my life, but grandma is the one who taught me to love, nurture, always hold my head up high and to have respect for myself.
What trait do you most admire?
Loyalty, I feel this can be hard to come by these days, but when you find your people who you know will always have your back, those are the people to keep by your side always.
What advice would you give your younger self?
Don't stress the small stuff, when one door closes another one opens, and everything will be just fine.
What is the first thing you are going to do when you are able to get back to some sense of normalcy?
I'd like to take a nice family vacation with my husband and all three of our kids, along with my son's girlfriend.