Every year, about 40 million Americans move to a new home. It could be for work, a change of scenery, to chase the weather, or for any number of other reasons. While moves are always difficult, they can often be more stressful when kids are involved, as it can mean a lot more stuff to pack and a lot more questions to answer.
This stress can get taken to even greater heights if you are a single parent. There is a lot on your plate already, and a move can be a lot to handle. Thankfully, there are some tips out there that can help.
Whether you are looking for moving to Texas assistance, or are moving to another state altogether, this article is going to go over some crucial tips
Plan Ahead
Planning ahead is one of the most crucial aspects of a successful move. You need to not only plan out how to pack up and move your things but also how you plan on actually moving and what it will cost you.
If you leave everything until the last minute, it can be difficult to declutter and get everything done in time. If you don't plan and make a checklist, there is a good chance that some things will be missed or forgotten as well.
Having a plan can keep the entire move organized, and make sure everything is done correctly before moving on to the next thing on the checklist or step in the process.
Prepare Your Children for Moving
You certainly don't want to spring a move on your children at the last second. Be honest with them upfront about the move, and why you are moving in the first place. You need to ask them how they feel and be willing to answer their questions and help them during this difficult process.
This preparation is generally simple if you are moving across town, but if you are going to a new city or state, it means a whole new school and new friends. As you can imagine, this can be difficult for some children to deal with. While the resistance is difficult to deal with, your child will eventually warm up to the idea, especially if you tell them all of the cool and good things about where you are moving.
Get Your Kids Involved in the Move
Another way to help the child be more receptive about the move is to get them involved. Let them help pack things, clean the home, declutter and even help them choose the items that should be sold or donated. Also, try to have a bit of fun. This could be anything from making a game of it to creating a fort with the empty moving boxes.
When it comes to the actual day of moving, there are a few different things you can do. If your child is old enough to help, you can have them help you move, as long as they only carry things they can handle. You need to be as safe as possible. If they are still quite young, it is often a good idea to find them a babysitter for the day you move.
Consider Enlisting Some Help
If you are going to move as a single parent, it is a good idea to get some help. Even if it doesn't look like you have a lot of stuff, handling an entire move as the sole adult can be difficult. It will take a ton of trips, and some bigger things you might not even be able to move on your own. Instead, consider getting some help.
There are a few different ways you can get the help you need. On one hand, you could ask your friends and family to help. They will often be more than happy to help, and it can speed up the process tenfold.
But on the other hand, if you'd rather have it all handled for you, consider reaching out to a reputable moving company in your area. For a relatively fair price, they will be able to complete the move for you (depending on where you are going), which can make things much easier.
Find Ways to Reduce Your Costs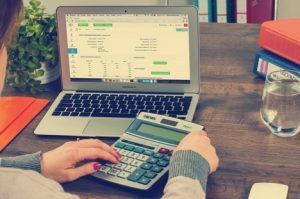 While this isn't always the case, being a single parent can often make things pretty tight financially. This is especially true due to the recent Covid-19 pandemic that has made things difficult for many single parents. As a result, you want to find ways to reduce your costs as much as you can when you move.
This can be done by scheduling your move in advance when rates are lower, only moving the items you need or want (and selling some of the rest), finding free boxes, and using your vehicle when moving.
Moving is rarely ever free, but by doing your homework and getting creative, you should be able to identify some ways to save.
Stay Positive
Keeping a positive mindset is another tip that is important to keep in mind. The moving process can be very overwhelming, but it is crucial not to let it ruin your mood. Not only will staying positive help you out, but it can also help to ensure that your child or children are in the right mindset.
Staying positive can generally help the process go more smoothly, and give your child more confidence that the move is a good choice. Even if you are struggling, do your best not to show it. If you are worried, sad, or stressed, your child is likely to follow suit.
In conclusion, being a single parent isn't always easy. However, we hope that this article has been able to help make your next move a little bit easier and less stressful.