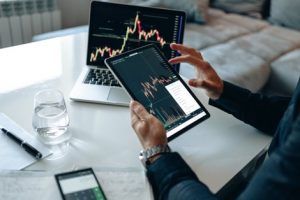 Lead generation is of the utmost importance for any business, regardless of its size and nature. It is vital for marketers and entrepreneurs who want to grow their business in today's all-digital world. Typically, lead generation involves finding quality leads and enticing them to purchase your services or products.
When companies search for more leads in their target market, they drastically increase their chances of acquiring more customers. But before we look at a few ways to earn more leads, we must first understand what the term 'leads' actually means.
In layman's terms, a lead is a potential customer waiting to be taken advantage of. It includes anyone who might be interested in purchasing your business's products or services.
So, whether you own a medical clinic, a small coffee shop, or a multi-million dollar corporation, you'll require customers to survive. It is where lead generation steps in! That said, during the lead generation process, you'll have to gather as much information as possible about your customers, such as their preferences, needs, and wants.
You can then utilize the collected data to personalize the lead nurturing process according to the customer. In the end, businesses that generate more leads have a higher chance of earning more profits. So, without further ado, lets us take a look at a few ways to generate more leads for your business down below.
Hire a lead generation company. 
There is no better way to find and nurture more leads than hiring a lead generation company for your business. You can outsource your entire lead generation process to a professional lead generation company such as the Contractor Marketing – Hook Agency to ensure you acquire new customers and expand your business horizontally in the process.
In addition, your in-house marketing team might not have the necessary knowledge and skills needed to generate leads. So, hiring a lead generation company will allow you to utilize the skills of professionals who are experts in generating leads.
Not to mention, you'll be able to lower costs which usually come with hiring more in-house employees for your marketing department.
Develop gated content. 
Gated content is a type of online content that is only available to a user who fills out a form. Unlike a traditional landing page, blog, or article, gated content is 'locked.' Website visitors must fill out a lead capture form to access online content. This lead generation technique works because it gives users something of value for free.
For example, there are times when you visited a website, and to access content, you had to sign up for a newsletter or download an ebook. Therefore, gated content entices the users to give out their contact information in return for viewing content.
Provide a free product or service trail. 
You can get more leads from qualified and interested customers by offering them a free trial of a free product. Free products and trials attract more customers who aren't ready to buy your products. But they would instead try them first before making their purchase decision.
When these users sign up for a free trial or a product, you can turn them into loyal, paying customers by sharing the benefits and features that a paid version of your service or product brings via drip email campaigns.
For example, Trello offers a free version of their project management service to generate leads while driving free users towards the paid version of their service. So take a page out of Trello's book and offer potential customers the ability to try your product and services to build trust and, hopefully, generate more leads.
Utilize paid social media ads. 
Using paid social media ads is an effective lead generation strategy. Leverage Instagram and Facebook's effective targeting features to display ads to users who are more likely to be interested in your services and products.
Moreover, you can use paid social media ads to target potential customers through demographic segmentation, psychographics, and behavior segmentation. Such a thing will allow you to target particular leads to nurture and convert them into paying customers.
For example, Conversocial used paid Instagram ads to attract potential customers to their in-depth, gated social media reports and guides. It is an easy and effective way to generate more leads!
Utilize top-of-the-funnel keywords. 
Another way to attract more prospects and convert them into paying customers is by targeting the keywords they search for the most. So, go ahead and do some keyword research and identify the words and phrases these potential customers search for during the top-of-the-funnel (the first stage of the buyer's journey) phase. Then incorporate these keywords into your marketing strategy in various ways like;
Target keywords via a PPC marketing strategy.
Incorporate them into guest blogs
Create content that revolves around such keywords
In the end, ensure that you're following SEO best practices to increase your chances of appearing on the top of SERPs. The more your business's visibility on search engines, the better chance you'll have of generating potential leads.
Use landing pages.
Businesses searching for qualified leads must also focus on optimizing their website and landing pages. After all, a business's landing pages and websites are the first interaction points between the company and potential customers.
Therefore, ask your digital marketing team to optimize both of them according to SEO best practices to ensure you attract more traffic and provide your potential leads with digestible, exciting content that entices them to make purchases.
Ensure your website and social media page visitors can easily find your lead magnet. 
To generate more leads, make it easier for users to find your lead magnet on your social media page or website. So, consider designing on-site funnels that segment potential customers and drives them towards a lead magnet that is more likely to fulfill their interests and needs. You can accomplish this by;
Highlighting your lead magnet as a call-to-action on your homepage
Using popups
Promoting it on your website's sidebar
Utilizing hero images on your social media page
Adding a lead generation hello bar on the bottom of your website
Conclusion
If you're working with a strict budget, try starting a lead generation campaign yourself to understand it in detail. However, if you want to utilize the power of lead generation, consider hiring a professional lead generation company.
After all, doing it yourself is unlikely to generate the same results. In the end, lead generation takes effort, time, and, most importantly, a lot of patience. After all, you cannot expect to generate leads and convert them into paying customers overnight.