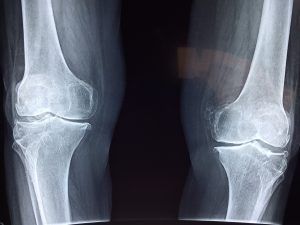 Did you know that, according to the Bureau of Labor Statistics, over 100,000 workers suffer from knee injuries on a job each year? The most common knee injuries include fractures, dislocations, sprains, and tearing your ligament.
Knee injuries can cause pain, discomfort, and swelling, and can cause you to not go to work depending on the seriousness of the injury. Keep reading and we will walk you through knee injury prevention in construction.
Take Preventive Action
You want to create a safe working environment for your employees, especially when doing manual labor and construction jobs. Injury prevention is a necessity in the workplace.
Knee injuries have become more common, especially in jobs that require heavy lifting or a lot of work kneeling on the ground. We will walk through ways you can prevent knee injuries, which have become very common in the construction workplace.
Wear Knee Protection
If you're working in construction, plumbing, or electrical work you may spend a lot of time on your knees. Whether you're on tile floors or concrete, you want to try to decrease the impact it can have on your knees.
Wearing knee pads and putting a cushion between your knees and the hard surface can help decrease risk of injury. You can also use a new safety throw blanket.
Providing options of protection that will provide a cushion between your employee's knees and a hard surface will help prevent knee injury.
Give Breaks
Encourage your employees to take 15-minute breaks. You can help guide them on stretching exercises and schedule breaks for them during the day.
Employees should stretch their leg muscles before work and after getting out of a cramped position. Always stand up slowly after kneeling for a long period of time, sudden movement can cause injury.
Training
Training your employees on knee injuries will help prevent them as well. From the hazards to being able to recognize symptoms to understanding the risk, they will be able to avoid injury or help an injury from getting worse.
You can train on knee exercises that employees can do before work, during breaks, and after work. You can provide pictures and instructions so your employees can use the guide later.
Treatment Plan
You should have a plan in place if someone does get injured. For example, they should notify their manager and then go to the doctor.
Part of preventing knee injuries is making sure that if there is an injury it doesn't get worse. Make sure your employees know what process is in place if they get injured and have people on hand that can help.
Knee Injury Prevention
Preventing injury in the workplace is essential, especially in the business of construction and manual labor. Knee injuries have become much more common.
Knee injury prevention is something you can help support your employees on and provide them with exercises and cushions to keep themselves from getting injured on the job.
Keep reading our website for more information about commercial construction renovation.