Understand the question
Ensure that you understand the essential sections of your question. If possible, attempt to rephrase the research question to a more simple form. Rephrasing the research question to a more straightforward form helps to remind the researcher of the research question and the expected solution. Often, candidates begin well and, in the end, forget the question that the research sought to answer. Finally, remember that failing to answer the research question can lead to low marks.
Write in simple and concise sentences
Lectures advise their students to write their essay reports in short and concise sentences. The objective is to avoid joining many ideas in one sentence. Writing in short sentences can sound stilted, but it is essential to remember that it does not earn an extra mark. According to Ez Assignment Help experts, simple sentences help pay attention to one thing that is a crucial tip in writing economics essays.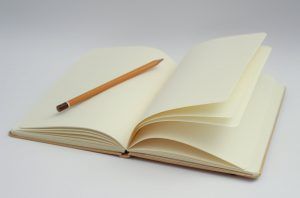 Answer the question
When lecturers are marking economic essays, they encounter knowledgeable and reasonable students in economics but fail to answer the research question. Often such students earn zero marks for the research question. This treatment sounds awkward, but lecturers will not give any mark if you fail to answer the question. As you answer the question, ask yourself if the paragraph answers that question correctly. If possible, you can write a summary answering the question. Do not wait to conclude the essay to note that you have not answered the question.
Evaluation
By nature, economics does not have the right answer; therefore, students must discuss other perspectives and explore other potential solutions. That is the evaluation.
Macro-evaluation
It depends on the status of the economy and whether it is recessive or in full capacity.
The time lags. Some interest rate can take up to 18 months for effects to manifest itself.
It is a factor of other economies; for example, a high investment can offset a fall in customer spending.
The importance of factors: For example, a fall in US exports is a small fraction of the United Kingdom AD.
Take into account the influence of macroeconomic objectives. For instance, high-interest rates can reduce inflation but do not affect the balance of payments, current account, unemployment, and economic growth.
Take into account the demand and supply side. For instance, the expansion of fiscal policy can assist in reducing demand and unemployment. But, ineffective in demand unemployment.
Micro-evaluation
The impact is a factor of elasticity of demand.
When we place a tax on goods, supply will change. It means that if the demand price is inelastic, tax can cause a small drop in demand. However, if the price is elastic, the tax can cause a significant proportional drop in demand.
Time lag
For a short period, gasoline demand is price inelastic. However, with time consumers will get alternatives, for instance, by buying electric cars. Therefore, in a short period, the investment will not raise capacity, but with time firms' profitability will increase.
Effects of market structure
For competitive markets, prices will remain low. However, with a firm having a monopoly, high prices will yield.
Business objectives
For companies that seek to maximize profits, their prices will rise. However, for companies that seek to maximize market share, it will cut prices.
Behavioral economics
Economic forces anticipate individuals to be rational and seek to maximize utility. But, in practice, individuals are subject to prejudice and cannot meet economic theory and practice expectations.