Your staff is the most valuable part of your business, no matter how small it is. You want your human resource department to function efficiently and effectively if your business is to succeed. However, that is much easier said than done.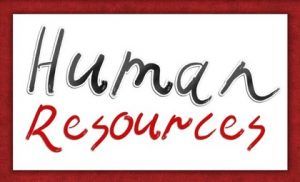 It is quite challenging to find good employees, but it is even harder to train and keep them. If you invest a lot of time, effort, and resources into your staff, you want to see the returns of your investment.
If your HR department is slacking off, it can reduce the performance of other departments in your business.
The following are several ways through which you can improve your business's HR department:
1.   Reevaluate Compensation and Benefits
The payroll is a sensitive albeit crucial issue for all business owners and employers. If you want to improve your Human Resource department, you might have to reevaluate the compensation and benefits you give your employees.
There are many ways to incentivize people with adequate compensation and benefits being one of the top ones. You should at least meet the industry standards if your budget can allow it.
If you give your employees small salary increases every year, you should consider a more considerable increase tied to better performance. You may also have to consider a change in the types of bonuses and extra incentives you use.
If your HR department has fantastic incentives, they will perform better. Sometimes it is not about increasing compensation and benefits but being creative and finding out how to motivate each employee individually.
2.   Hire External Help
As a business owner, one of the hardest things to admit is that you need help. You may set up an HR department because you need help managing your employees, but it may not be enough.
If you want to improve the performance of your HR department, you should seriously consider hiring external help. HR consultants are professionals who help your business with HR management. If you have tried every internal option to no avail, they are what you should try next.
It sometimes takes an objective observer to see a problem that those within the organization cannot find. Hiring external help might just be what you need to jumpstart your HR department's performance.
3.   Improve Organizational Culture and Work Environment
Though compensation and benefits are essential to your staff, there are some things that money cannot buy. One of those things is the culture at your organization and the environment in which employees work.
If you want to improve your HR department, you should consider changing the culture you have developed in your organization. The change should lead to a more positive and empowering work environment, making the HR department's work easier.
It would be best to clearly define the values, principles, and qualities that define your organization. It then becomes easy to develop an organizational culture around them.
You will create a work environment that will promote a life of purpose, balance, and creativity inside and outside the office. Doing so is vital to maintain a dedicated and resilient workforce that will lead to business success.
4.   Match HR and Business Objectives
If you are running a business in which the goals of the HR department and the company are in contrast, it will lead to failure. Therefore, to improve the performance of the HR department or HR software, you should ensure that the HR department's and the business' goals are aligned.
You should analyze your business plan, mission statement, and company's long-term goals and set HR department objectives in line with them. All departments need to have the same vision and goals as the business for coherent and successful action.
Having the same objectives will affect every action taken by the HR department, including training programs, setting company policies, and hiring practices. A successful business is one in which all departments function as one.
5.   Utilize Technology and Analytics
All facets of the business are affected by technology, including your staff and the HR department that manages them. If you want to improve your company's HR department, you should consider embracing technology and using analytics.
There are many ways through which you can use technology in human resources. One example is the human capital management system which allows you to track every metric of your staff.
Your business should also utilize other payroll management software and workflow automation tools to streamline HR processes. Measuring employee data and using analytics will tell you which areas you specifically need to improve, improving your business.
Human resource is one of the most sensitive issues when it comes to business. Office equipment and production facilities are much easier to handle. If your HR department is not performing as intended or lagging behind other departments, you should use the points above. If you do, success will surely follow.