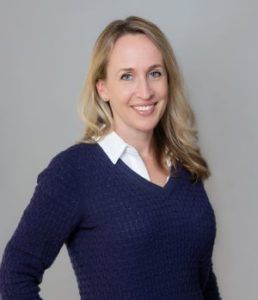 FK Architecture, a Fugleberg Koch Company, is excited to announce its design work on three resort-style active adult housing communities along Florida's West Coast. The developments aim to provide active 55+ residents with modern home designs and amenities. The three sites designed by FK Architecture are Solea Wellen Park in Venice, Amberlin Wiregrass Ranch in Wesley Chapel, and Amberlin South Naples in Collier County. Sparrow Partners is the developer.
"We're extremely proud of our designs for these three developments," said Kimberly Hellekson, Managing Principal at FK Architecture. "There is a strong interest in active adult housing, especially in Florida, and we are proud to design modern housing with a variety of amenities, community clubhouses, and gardens."
Solea Wellen Park is a multi-unit apartment complex, four stories high. It is located on West Villages Parkway. The buildings include 204 units comprised of one and two-bedroom apartments. Amenities include an 11,000-square-foot clubhouse, a pool with cabanas, one large amenity-filled courtyard, a fitness center, and a dog park.
Amberlin Wiregrass Ranch is a multi-unit apartment complex consisting of one large residential building, four stories high, designed around a central amenity courtyard. It is located on Bruce B Downs Boulevard, just east of Interstate 75 and south of State Road 54. The complex includes 204 one and two-bedroom apartments with balconies and ground floor units with private yards. Amenities include a clubhouse, resort-style pool, community garden, and firepits.
Amberlin South Naples, one large four-story multi-unit building, includes 12 direct-entry single bay garages tucked into the ground floor. It is located near the corner of Collier Boulevard and Rattlesnake Hammock Road. The building includes 188 apartments, with 12 being studios and the remainder consisting of one or two-bedroom units. Amenities include a two-story clubhouse, pool, pickleball court, and an event lawn for community activities.
Sparrow Partners provides carport parking adjacent to all residential buildings for resident convenience and single bay garages for rent.
FK Architecture holds licenses in 30 states and has a long history of working on active adult developments throughout Florida, nationally, and internationally.
Sparrow Partners is an Austin-based real estate developer who strives to create thriving communities through thoughtful design, state-of-the-art construction practices, and engaging management to build meaningful connections with community residents and establish a sense of belonging.
About FK Architecture
FK Architecture, a Fugleberg Koch Company, is a full-service, multi-disciplined firm of architects, designers, and planners providing architectural design services nationwide. Established in 1963, the firm's diverse experience includes hospitality, multi-family, student housing, senior housing, mixed-use, and commercial sectors. For more information, visit www.fkcompanies.com.