Having plumbing problems at home can be a very stressful and frustrating experience. There are many common mistakes homeowners make when they have these issues that you need to avoid if you want to get the most out of your plumber's visit. In this blog post, we will look at some of the most common errors people make when having plumbing repair work done on their homes and how you can avoid them!
Here are some of the most common mistakes to avoid when having plumbing issues at home:
Assuming it is a Simple Repair
It is never wise to assume that your plumbing issue is always going to be fixed quickly and easily by a handyman. While it's true that many problems can often be addressed with simple repairs, there are times where a larger problem exists which requires more advanced equipment or skills. When you assume that your problem is going to be an easy fix, you will end up wasting a lot of time and money on trying to do it yourself or hiring someone who isn't as experienced.
Failing To Prepare For Plumbing Repair Work
When people fail to plan for plumbing repair work they usually make mistakes that cause further damage down the road. For example, if you have a slab leak underneath your home and the plumber needs to do excavation work or cut into walls to access pipes that are broken, it's very important that these areas be protected. If there is water in other parts of your plumbing system when they begin working on another part this could lead to further damage which can get expensive rather quickly. It, therefore, becomes very important to properly plan your plumbing project.
Ignoring Plumbing Issues
In some cases, people will ignore a problem with their plumbing system because they think it's going to go away on its own. This is usually never the case and can lead to further damage down the road which could cost you thousands of dollars in repairs that wouldn't have been needed if you had fixed them earlier. If your toilet, tub, or sink is draining slowly, if you have water pressure problems, or if your fixtures are leaking, call a plumber right away to take care of the issue for you.
Facing Plumbing Issues Without Assistance
Plumbing issues can be very overwhelming and confusing especially when they occur at night or during off-hours like weekends. The best thing that homeowners should do if they are concerned about having plumbing issues is to call a plumber right away so that they can have them on hand for any problems that arise. If your problem can wait until the next business day then this may be an option, but many times it's best just to hire someone who will be there in person at your home when needed. If you lack the expertise, don't try to work on an issue - it could do more harm than good.
Flushing Odd Items into the Toilet
One of the biggest plumbing mistakes most people make is flushing items down their toilet that really shouldn't be flushed. This includes everything from cigarette butts, sanitary napkins, cotton balls, and paper towels to hair or even larger objects like toys or clothing. If you are ever in doubt about whether something should be put down in your toilet, don't flush it.
Using Excessive Drain Cleaners
Over-the-counter drain cleaners can be very effective and inexpensive, but they should only be used as a last resort. The experts at Sydney Plumbing say that using too many of these products or using them on a regular basis is not good for your plumbing system because it's going to corrode pipes which could lead to leaks or even sewage backups in some cases. It's best if you can use natural remedies like baking soda and vinegar to clear clogs.
Using the Wrong Tools
Plumbers use tools and equipment which are designed for specific jobs. If you try to complete a plumbing repair using the wrong tool you could actually end up doing more damage to your system than if you didn't fix it at all. If you attempt to fix your own plumbing system it's best that you have the right tools on hand and can use them properly.
Using Cheap Materials
You should always use quality materials while doing plumbing work at home. There's no point in saving a few bucks and having to end up paying more later on when you start experiencing leaks and other problems that will need professional help. The same goes for the parts used in your plumbing system. A new faucet or a new pipe should be of excellent quality. There's no point in buying a cheap faucet if it is going to break down after a few months, or if it comes with problems that will require professional help to solve. It may seem like an unnecessary expense at first, but having tools specific to your plumbing system will make things much easier.
Over-tightening Plumbing Fixtures
Homeowners often have a tendency to over-tighten plumbing fixtures which can cause them to break or leak. This is why it's important that you hire an experienced plumber who knows the right amount of torque they should apply when working on your home. If you are trying to fix something yourself make sure that you aren't over-tightening the valve or you could end up with a situation where it's completely useless.
Forcing a Stuck Valve Open
Many times homeowners will try to force open a stuck valve with household objects like screwdrivers or even wrenches. This is not the best way to fix this problem and could actually cause further damage by gouging your fixture, but it's also dangerous because you risk cutting yourself if the object slips while trying these methods. The better option would be for homeowners to study the proper technique for opening stuck valves so that it's done correctly without any chance of causing further damage.
Not Following the Building Rules
Many cities and counties have building codes that must be followed when it comes to plumbing. These rules cover a wide range of topics from the types of materials that can be used for different fixtures to how far apart you need your sinks or faucets installed from one another. If these guidelines are not adhered to, homeowners could actually end up having their plumbing system shut down which will cause them to lose all of their water.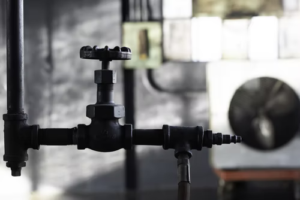 If you don't want to make these common mistakes when having plumbing issues at home, follow the advice given in this blog post so that your plumber's visit is more successful and efficient!