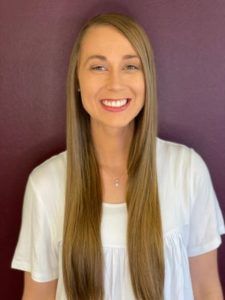 Photos Courtesy: Specialty Building Components
The BILCO Company announced that one of its long-time manufacturers' representatives, Specialty Building Components in California, will now be servicing clients in Hawaii.
Specialty Building Components, based in Pico Rivera, Calif., has represented BILCO and its specialty access products to the Southern California construction market for more than 30 years. SBC offers a full suite of architectural, engineering and construction products, on-site consultation and project management, and technical pre-sales knowledge as part of its wide range of expert services.
"We are delighted and honored with the opportunity to rep such a fine factory as BILCO," President and CEO Dave Pebley, Sr. said. "Our partners and customers come first. We are looking forward to expanding BILCO's presence on the islands of Hawaii."
SBC is one of BILCO's group of independent representatives that provide building materials while also delivering first-class customer service, superior product knowledge and customized solutions for challenging projects. It has provided access doors, smoke vents and other materials for projects big and small throughout southern California.
"The BILCO brand has been serving the construction market for 96 years and has set the standard for roofing and vault accessories," Pebley said. "They provide the highest quality of materials and fabrication and are exceptionally engineered. BILCO's aluminum, powder coating and stainless-steel products will be able to withstand the corroding elements of the atmosphere on the Hawaiian Islands."
BILCO is a wholly owned subsidiary of AmesburyTruth, which is a division of Tyman PLC. The company has served the building industry since 1926 and has been a pioneer in the development of specialty access products for commercial and residential construction.
"Specialty Building Components, with its team of Dave Pebley, Kailey Hale and others, have provided superior service for clients and we know they'll help us expand our market share in Hawaii," said Steve Weyel, Director of Sales and Marketing for BILCO. "We look forward to our continued relationship with SBC and are certain they will be a great asset for the Hawaii building and construction market."
For more information about commercial products from The BILCO Company, contact them at 1-800-366-6530.
About BILCO
For over 90 years, The BILCO Company has been a building industry pioneer in the design and development of specialty access products. Over these years, the company has built a reputation among architects, and engineers for products that are unequaled in design and workmanship. BILCO – an ISO 9001 certified company – offers a line of roof hatches, automatic fire vents, floor access doors, and a complete line of residential access products. BILCO is a wholly owned subsidiary of AmesburyTruth, a division of Tyman Plc. For more information, visit www.bilco.com.
About AmesburyTruth™
AmesburyTruth™ is a leading manufacturer of window and door extrusions, hardware, and sealing systems, which are used by leading window and door manufacturers throughout North America, for both residential and commercial markets. Based in Edina, Minnesota, the company has facilities throughout North America. The company is a subsidiary of Tyman Plc. (London Stock Exchange: TYMN). Tyman Plc, headquartered in London, is a leading international supplier of components to the window and door industry. Visit www.amesburytruth.com.
Keep up with the latest news from The BILCO Company by following us on Facebook and LinkedIn.