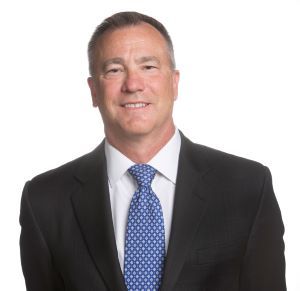 Filippo Berti, Chairman and Chief Executive Officer of the Ali Group, today announced Kevin Clark has been named President of Welbilt, an Ali Group Company, effective immediately.
Clark will be responsible for the day-to-day management of Welbilt's current portfolio of companies including: ClevelandTM, Convotherm®, Crem®, Delfield®, Frymaster®, Garland®, Kolpak®, Lincoln®, Merco®, Merrychef® and Multiplex®. These product brands are supported by three service brands: an aftermarket parts and service brand, KitchenCare®; a fully integrated kitchen systems brand, FitKitchen®; and a cloud-based digital platform brand, KitchenConnect®.
Clark is a 38-year veteran of the foodservice equipment industry, having started his career with the Wasserstrom Company in 1984. He has held various sales and marketing executive roles with Middleby Marshall, a division of The Middleby Corporation; and Wells Bloomfield. Clark also held executive leadership roles at both The Delfield Company and Standex Cooking Solutions Group, a division of Standex International. Clark first joined the Ali Group in 2015 as President of Scotsman Ice Systems and in 2019 transitioned to the role of President of ACP, Inc. During his tenure at both companies, he oversaw many new and successful initiatives on both the hot and cold sides of foodservice equipment. "Kevin's experience in both the hot and cold segments of the foodservice equipment industry make him the ideal choice to take Welbilt into the future," Berti said.
"I would also like to thank Bill Johnson for his years of service to Welbilt and to the foodservice industry. We wish him well in his future endeavors," Berti said.
About the Ali Group
Founded in 1963, the Ali Group is an Italian corporation with headquarters located in Milan, Italy, and North American operations based in Chicago, Illinois. Through its subsidiaries, the company designs, manufactures, markets and services a broad line of commercial and institutional foodservice equipment used by major restaurant and hotel chains, independent restaurants, hospitals, schools, airports, correctional institutions and canteens.
The Ali Group and its 95 global brands employ approximately 14,000 people in 34 countries and, in terms of sales, is the world's largest group in this industry. It has 75 manufacturing facilities in 17 countries and sales and service subsidiaries throughout Europe, the Middle East, North America, South America, and Asia Pacific.
For more information on Ali Group products and services, visit www.aligroup.com.