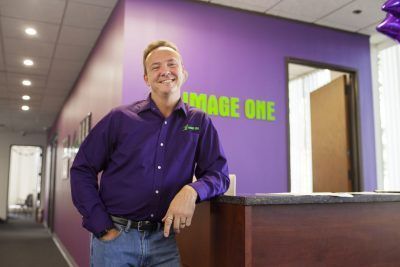 When was the last time your architect mentioned how easy the floors are to clean in his new design? Or, when was the last time an interior designer considered how the furniture might leave a stain on a wall?
While such aspects might feel like an afterthought, choosing the right materials can save thousands in cleaning costs later by making the entire process more efficient and easier to maintain.
Here are questions to ask the next time you start to put together a plan:
1. What are your biggest cleaning needs? Often there are a couple of high-trafficked areas that require the most cleaning. The floors and the bathrooms frequently show up on the highest priority and most difficult spots. The difference between vinyl tile, which can be easily cleaned, and polished concrete could cost thousands of dollars -- not necessarily in the original investment, but in stripping the vinyl tile every year. In bathrooms, stainless steel lasts much longer and holds up better to continuous cleanings. Painted items could cost less in the beginning, but wear down quickly and require a replacement.
2. How do your choices work together? The chairs might look beautiful, but do they scratch up the floor after repeated use? What about the desk? Will it cause scuff marks on the walls? We've also seen lockers that have flat tops where people will put items, causing additional cleaning. If it's a 45 degree angle on top, the cleaning is much more simple. Overall, understand how your choices will work together and broadly affect the cleaning of the entire building.
3. What might work better? Sometimes simple solutions exist that can add up to major savings. For example, many of the movie theaters we clean can now shift all of the seats in a theater back to sitting position with the push of one button. Prior, we would adjust the seats individually, which could take up to 30 seconds per seat and add 100 minutes to a cleaning time. Little changes like this, in perspective and design, can add up to big maintenance savings down the road. Take a look at what's out there and have a critical eye for your design.
Applying a new perspective from the outset, when you're first planning your new building, could save you tens of thousands, or over the course of a building's life, millions of dollars. It's well worth the time upfront to A.) find durable, easily cleaned materials, B.) make sure that your choices work well together and C.) discover what efficiencies are already out there. These little tweaks could add up to big savings.
About the Author
Tim Conn is the President and co-founder of Image One USA. Conn has made a career in the cleaning industry, beginning as a sole proprietor at the age of 14. Building on his success, he and his business partner launched Image One, a commercial cleaning franchise that trains franchisees in all facets of the business, including sales, operations and quality control. Based in Rolling Meadows, Illinois, Image One has franchise locations across the Chicago region and around the U.S., including in Cincinnati, Dallas, Denver, Detroit, Ft. Myers, Nashville and Orlando.
The company has received recognition in the franchise industry for franchise owner satisfaction by the authoritative Franchise Business Review.
For more information about the brand, visit https://ImageOneUSA.com.