Are you in the process of planning a commercial construction project? There are so many elements that need to be addressed before any bulldozers can start breaking ground. To ensure the success of your commercial construction endeavor, every element must be properly planned out and executed. With this in mind, here are seven must-have components for your upcoming project.
Security and Safety Measures
Safety should be a top priority for any commercial construction project. Make sure to include security and safety measures in your planning phase. This can include installing surveillance cameras, implementing access control systems, and providing proper safety gear for workers. By prioritizing security and safety, you can protect both your construction site and everyone involved in the project. Plus, it can also help prevent costly accidents and delays.
Transport Solutions
Another essential component to consider for your commercial construction project is transportation solutions. This includes planning for the movement of materials, equipment, and workers during the construction process. Building site access roads, temporary parking areas, and designated loading zones can help streamline the transportation process and keep it organized. It's also important to have a plan in place for storing and disposing of any waste or debris from the construction site. From a tank IBC to designated dumpsters, having a waste management plan is crucial for a successful project. Plus, it helps keep the construction site clean and safe.
Building Materials
Of course, no construction project can be completed without the right building materials. When selecting materials for your commercial construction project, consider factors such as durability, cost, and sustainability. It's also important to ensure that all materials meet building codes and regulations. By using high-quality and sustainable materials, you can not only save money in the long run but also contribute to a more environmentally friendly project. Also, consider using materials that are locally sourced to support the local economy.
Floor plans
When it comes to designing a building, one of the most critical steps is creating a sound floor plan that meets all necessary building codes. A well-thought-out floor plan takes into account the needs of its occupants, the flow of the building, and the safety requirements mandated by local building codes. By ensuring that your floor plan meets all regulations, you can avoid costly revisions later on and ensure that your building is as safe as possible for its occupants. Ultimately, investing the time and effort into creating a solid floor plan will pay dividends in the long run, leading to a more functional and efficient building design.
Electrical Wiring
A fundamental aspect of any commercial construction project is the electrical wiring system. This not only includes the planning and installation of wires that will provide power, but also the layout of lighting fixtures, outlets, and switches. It's crucial to hire an experienced electrical contractor who understands the specific requirements of commercial buildings, which often involve more complex electrical components than residential properties. Additionally, all electrical installations should comply with the National Electrical Code (NEC) and local building codes to ensure the safety of your building's occupants.
Plumbing Systems
A well-installed plumbing system is essential. Not only does it ensure that water flows safely and efficiently throughout the building, but it also plays a critical role in maintaining overall hygiene. Faulty plumbing can lead to leaks, blocked pipes, and even contaminated water, which can all cause health and safety issues for those working in the building or those using its facilities. A properly installed plumbing system can prevent these issues and provide peace of mind. It's not just about functionality, but also about the safety and well-being of those who use the building.
HVAC Systems
Last but certainly not least, a reliable HVAC (Heating, Ventilation, and Air Conditioning) system is crucial for any commercial building. This ensures that the indoor air quality remains healthy and comfortable for occupants while also regulating temperature and humidity levels. The design and installation of an HVAC system must adhere to building codes and regulations to ensure safety and efficiency. Additionally, regular maintenance and inspections are necessary to keep the system running smoothly and avoid any potential issues in the future.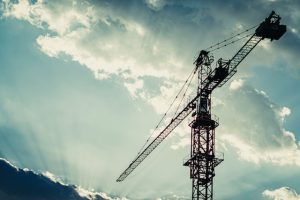 In conclusion, these seven components form the backbone of any commercial construction project. From security measures to transportation solutions, choice of building materials, carefully planned floor plans, electrical wiring, plumbing systems, and HVAC systems – each element plays a vital role in the overall success of the project. Paying attention to these details not only ensures the safety and functionality of the building but also contributes to a satisfying and productive environment for its occupants. As you prepare for your commercial construction project, keep these factors in mind to create a building that is both efficient and sustainable.