2024 Virtual/In Person "Women in Construction" date TBD.
2023 Virtual Women in Construction was held on October 20th, 2023 via Zoom.
Virtual Women's Retreat 2022 was held in September via Zoom.
2022 Virtual Women in Construction editorial Coverage.
3rd Virtual WR 2021 was held July 8th & 9th, 2021 from 1 PM – 3 PM EST via Zoom.
3rd Virtual WR 2021 Editorial Wrap-Up Coverage
Participants: Barberittos, C3 Solutions, FloorMax USA, The Open Dor
2nd Virtual WR 2021 was held April 29th & 30th 1 PM – 3PM EST via Zoom.
2nd Virtual WR Editorial Wrap-Up
End-User Brands: Chatham Lodging Trust, Blain's Farm & Fleet, Pine Ridge Construction Management, Urban Air Adventure Parks, Ashkenazy Acquisition Corp & Sinelli Concepts
Vendor Sponsors: Identicom Sign Solutions, USGN & Safe Site Check In
1st Virtual WR 2021 was held February 25th & 26th 1 PM – 3 PM each day via Zoom.
1st Virtual Women's Retreat Editorial Coverage
End -Users Brands: GNC, Removery LLC, Interserv Hospitality, Samjen Residential & Commercial Realty and  Sabre Real Estate Advisors
Vendor Sponsors: Springwise Facility Management, Jones Sign, National Terrazzo & Mosaic Association
The Women's Retreat 2020 was held Virtually on the web August 27th & 28th via Zoom.
End User Participants: Barry's, Cedar Realty Trust, Choctaw Shopping Center Enterprise, Irvine Co., Lovepop Cards, Mark's/SportChek, Seed to Flower, Subway EPA
Vendor Sponsors: Branded Group, Inspected, Jencen Architecture, State Permits, Inc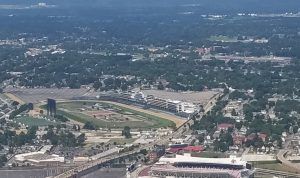 The 2019 Women's Retreat was held at The Embassy Suites Hotel in downtown Louisville, KY on August 1-4th, 2019.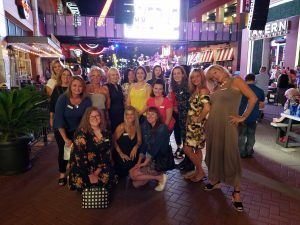 WR 2019 1st Half Editorial Coverage    WR 2019 2nd Half Editorial Coverage
WR 2018 Videos: Thursday Night Dinner, Friday Morning Breakfast, Churchill Downs Tour, Friday Lunch, Round Table, Friday Night Dinner, Saturday Breakfast, One-On-One Meetings, Thursday Night Band
WR 2019 End User Attendees & Testimonials: A.C. Moore, Campus Realty Advisors; Choctaw Shopping Center Enterprises, Goodwin Commercial, Lead Up For Women, MarketSmart, Maverik, Inc, Party City, Rise High Now Society, Shoe Sensation, Yum!
WR 2019 Vendor Sponsors & Video Testimonials: Connect Source Consulting Group, Hunter Building Corp, Identicom Sign Solutions, Laticrete International, Nvironment Design, Prime Retail Services, Retail Maintenance Specialists, Storefloors
The 2019 Women's Retreat editorial coverage in CCR Sept/Oct & CCR Nov/Dec 2019 Issues.
To be an end-user attendee or sponsor, please contact David Corson at 678.765.6550 or    e-mail at davidc@ccr-mag.com.
WR 2012 Hi-Lights
WR 2013 Hi-Lights
WR 2014 Hi-Lights
WR 2015 Hi-Lights
WR 2016 Hi-Lights
WR 2017 Hi-Lights
WR 2018 Hi-Lights
Past Retreat Participants:
Ameristar Casinos, Concord Hospitality Enterprises, Corporex Select Service Hotels, Darden Restaurants, Davidson Hotels, The Dow Hotel Company, Gencom Group, Global Hyatt, Globiwest Hospitality Group, Heart of America Group, Hilton Hotels, Host Hotels & Resorts, Innkeepers USA, InterContinental Hotels Group, Interstate Hotels & Resorts, JHM Hotels, The Kor Group, K Partners Hospitality Group, Loews Hotels, Marriott International, Marshall Hotels and Resorts, Noble Investment Group, The Pomeroy Group, The Procaccianti Group, Red Roof Inn, Rosewood Hotels & Resorts, Sol Casinos, The Hotel Group, White Lodging, Wyndham Vacation Ownership , A.C. Moore Arts & Crafts, AMF Bowling, Ann Taylor, AutoZone, Badcock Furniture Home Furniture, Barnes & Noble Booksellers, Bebe Stores, Belk, BCBG, Cato, Chico's, Payless ShoeSource/Collective Brands, Crate & Barrel, DSW, Finish Line, Fresh & Easy Neighborhood Market, Guess? Inc., Guitar Center, The Home Depot J.C. Penney, Jos. A. Bank Clothiers, Kohl's, Limited Brands, Liz Claiborne, Luxottica Retail, Marc Ecko Enterprises, Marie Callender's, OfficeMax, Rite Aid, Sheetz, Shoe Carnival, Spencer Gifts, Target, Thorntons, Tractor Supply, True Religion Brand Jeans, U.S. Cellular, Urban Brands, Wegmans, The Yankee Candle Company, Yum! Brands, 7-Eleven, Au Bon Pain, Chick-fil-A, Brinker International, Damon's Grill/Max & Erma's, Denny's, Dickey's Barbecue Restaurants, Dunkin' Brands, Einstein Noah Restaurant Group, Famous Dave's of America, Panera Bread, Red Robin, Sonic America's Drive-In, Ted's Montana Grill, Church's Chicken, Zale Corp, Water Works, Retail Design Institute, Grand Hinckley Casino, Gentiva Health Systems, Gaylord Hotels, Papa Ginos, Vision Hospitality Group, Amscot Financial, Bob's Stores, Converse, Desert Diamond Casinos, Fast Fix Jewelry & Watch Repair, Liberty Group, Rollingstone Restaurants & Lounge, Spartan Stores, Stuart Weiztman, Total Wine & More, Tourneau, Wyndam Hotels, AT&T, Brown Shoe Company, Dollar General, FedEx Office, The Multnomah Athletic Club, Starwood Hotel, Tuesday Morning, Academy Sports & Outdoors, Chipotle, Family Dollar, GNP Development, Heidi's Brooklyn Deli, Naple's Franchising, Office Depot, Pizza Studio, Smashburger, The Little Gym, LLC, Amtrak, Subway, Subway, Wawa Inc, Chico's, Health First, J.Crew, Fun Brands LLC, US Cellular, Whataburger Restaurants, Campus Crest, Cici's Pizza, Grifols Plasma Centers, Sports Authority, Ann Taylor, Bank of of America, Einstein Noah Restaurant Group, Francesca's, Steak `n Shake Enterprises, Inc., Under Armour, Whitestone REIT, Whole Foods, American Signature Furniture, Broad Street, Cedar Lake Cellars, The Public Library of Cincinnati and Hamilton County, Hilliker Corporation, LA Dodgers, Level Office, Shop Talk 360,Value City Furniture/American Signature Furniture, Continental Realty, Crestpoint Companies, IHG, Lee Health, ShopCore Properties, Spence Diamonds, Topco, Tuesday Morning, Ulta, Woodforest National Bank, TJM Consultants, RPM Pizza/Dominos, Atlanta Housing Authority, Aaron's Inc, Allied Partners, Barteca Restaurant Group, Buffalove Development, Five Below, Forever 21, GameStop, Loro Piana, Orscheln Farm & Home