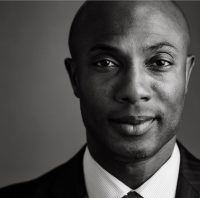 The trade industry is undergoing a challenging transition that's forcing companies to adapt or die.
As millennials enter the trade industry, a new wave of entry-level employees are clashing with older generations that have dominated the field – making teamwork more difficult than it needs to be.
Along with the generational behavioral differences, companies are also facing an employee gap. The gap represents the number of retiring workers versus the number of qualified workers ready to replace them. Many workers come straight out of high school without much, if any, additional training. In fact, there are so many entry-level employees in the trades industry, that there are too many to properly train. This creates a problem when trying to find new people to replace those that have decades of experience. As leadership retires, companies also struggle to find people to move into leadership roles.
The construction industry has dealt with its fair share of ups and downs. Recently, construction has been booming. While this is great for employees, it can be bad for companies. Overall profit margins remain low, which means companies need to operate as efficiently as possible to stay afloat. Even though the need to operate efficiently exists, valuable working time is often wasted. Waiting around for materials, traveling between jobs and taking multiple breaks during the day all eat away at an employee's ability to work efficiently.
Aside from issues in the field, trade industry employees also don't always trust that upper level leaders have everyone's best interests in mind. No matter the reason why trust is lacking, upper level leaders need to work harder to maintain confidence with employees.
Even though the trade industry seems to be plagued with multiple issues, companies can take steps to elevate employees through leadership training. With so many entry-level employees, companies have to rely on incorporating technology to help reach the masses creating consistency delivering training material.
It's known that trainees forget 50 percent of what was said one hour after a training course. Breaking this learning material into bite-sized chunks helps employees retain the information.
The key to breaking through the generational gap is leadership capacity. Through leadership training workers can learn how to overcome the new generational differences present in the field. They will also learn the skills necessary to take over the jobs of soon-to-be retirees, all while learning how to work more efficiently.
Training isn't only beneficial to the teams' success, but also to the workers' individual success. Leaders in the frontline of any organization must be equipped with soft skills the same way they are equipped with technical skills.  As a result, productivity and job satisfaction will rise. It's a win-win situation.
The problems in the trade industry are not going away anytime soon. Entry-level employees in the trades industry must begin to see themselves as coaches. Coaches set the tone and tempo for a team to achieve a specific goal. They do whatever it takes to win. Companies must use this approach to adapt so that it's frontline employees can adapt as well.
Alex Willis, CEO of Leadership Surge Bio:
Alex Willis understands the trade industry's underlying challenges in profitability, performance, labor and productivity and how it has the potential to derail growth. As the CEO of Leadership Surge, Willis provides a leadership development program that trains employees in the trade industry to become frontline leaders, helping push companies forward through future challenges.
As Willis competed as a walk-on player for the Florida Gators at the University of Florida and member of the 1996 National Championship football team, he always felt fulfilled working as a team player. Through his hard work and dedication, he received a full scholarship and was elected team captain in 2000. After graduating with a bachelor's degree in business administration, he played for the Tampa Bay Buccaneers under Coach Tony Dungy. Following his career with the Buccaneers, Alex received a master's degree in entertainment business from Full Sail University, earning Salutatorian of his class.
Willis' passion for people lead him to a successful career in financial services, pharmaceutical sales and business development. At Northwestern Mutual, Alex ranked 3rd in sales production for the Southern Region. He ranked 5th in the nation for Eli Lilly in marketing total portfolio sales. He successfully raised over $1.5 million for startup companies and has been instrumental in creating strategy and vision for leadership within these companies.
After identifying a need for frontline leadership in the trade industry, Alex has spent the last 15 years working with companies to improve leadership culture. Leadership Surge values people over process and focuses on a holistic, strengths-based approach to leadership.  He has worked directly with more than 1200 foreman leaders, helping them improve in areas such as:  effective communication, performance coaching, work-life balance, stress management, generational leadership, critical thinking and time management.