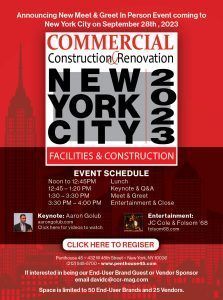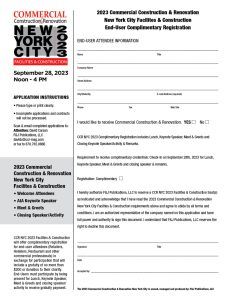 CCR NYC 2023 Complimentary End-User Reg Form
For CCR NYC Facilities & Construction on September 28th, 2023, general information, CLICK HERE.
Joins us on September 28th, 2023, from Noon to 4 PM at Penthouse 45 for an afternoon of networking, learning and having fun.
 CLICK HERE to receive more information & updates.
Add this event to your calendar.